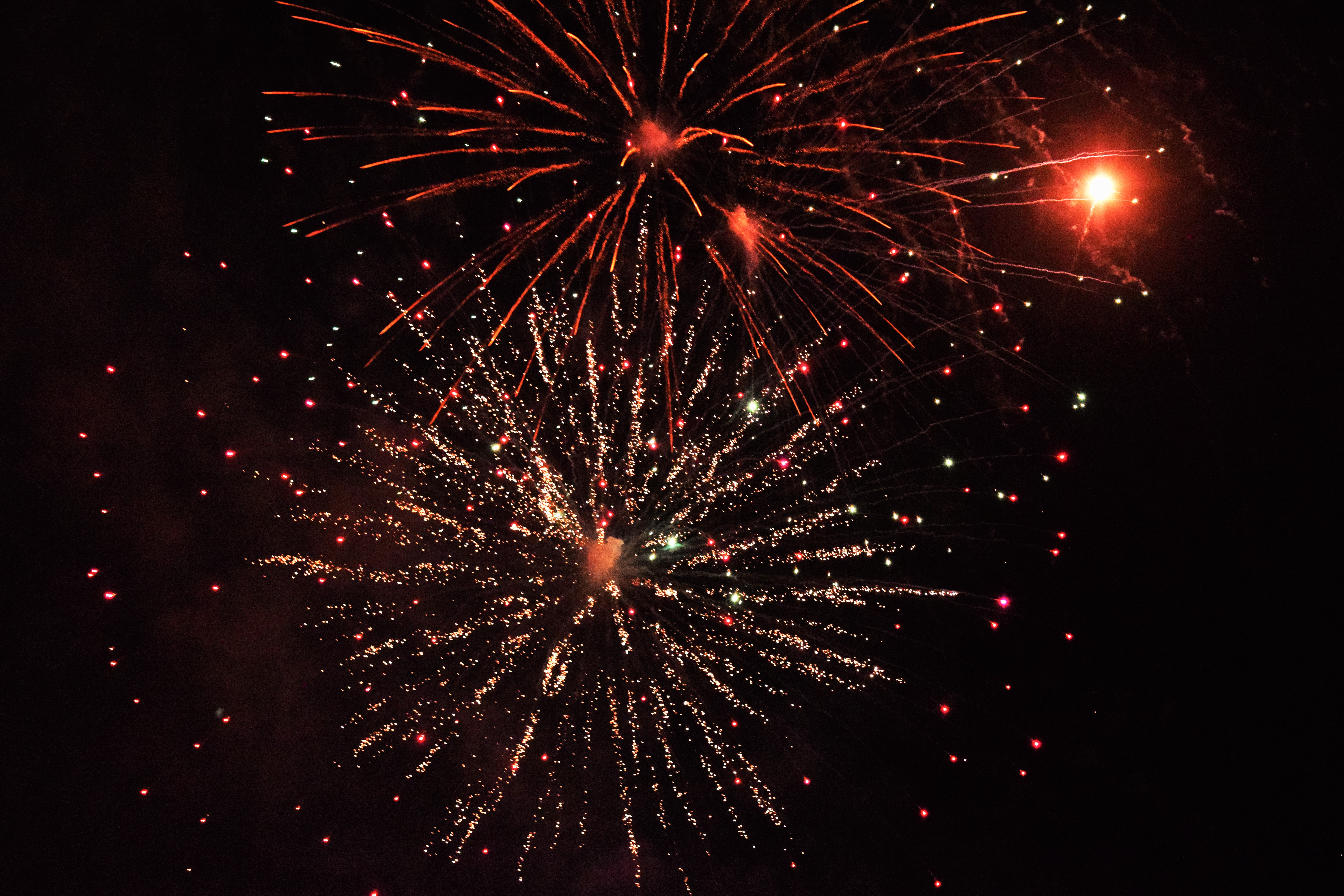 Fireworks over Crockett Light Up Night Time Sky
By Will Johnson
Messenger Reporter
CROCKETT – The 11th Annual All-American Fourth of July Fireworks over Crockett display lit up the night time skies and kicked off the 241st United States birthday festivities in Houston County.
The fireworks display was held on Saturday, July 1 and allowed area residents to put the somberness
of the last few weeks behind them – if only for a brief moment.
The event started at  5:30 p.m. as the Crockett High School cheerleaders, HEB and Grace Lutheran Church welcomed visitors to the area outside the Crockett Civic Center with refreshments and snacks.
Veterans of the United States Armed Forces were recognized as the evening progressed and shortly after the Pledge of Allegiance was recited by those in attendance, the red (green, purple, white, etc.) glare from countless rockets lit up the darkened s
kies over the oldest county in Texas.
The fireworks spectacular was presented Nicol Media Group.
Sponsors included: the Shelor and Maurine Edmiston Foundation; the Rotary Club of Crockett; HEB; the Houston County Electric Co-op; Whataburger; TaTa's Tex-Mex; Houston County Ready Mix; Crockett Sand and Gravel; Crockett Insurance Service; Houston County Career Women and KIVY/KMVL.
A special thank you is extended to the City of Crockett, area law enforcement, the various local fire departments and emergency medical service personnel who were on hand to ensure the safety and security of the event attendees.
Will Johnson may be contacted via e-mail at wjohnson@messenger-news.com.