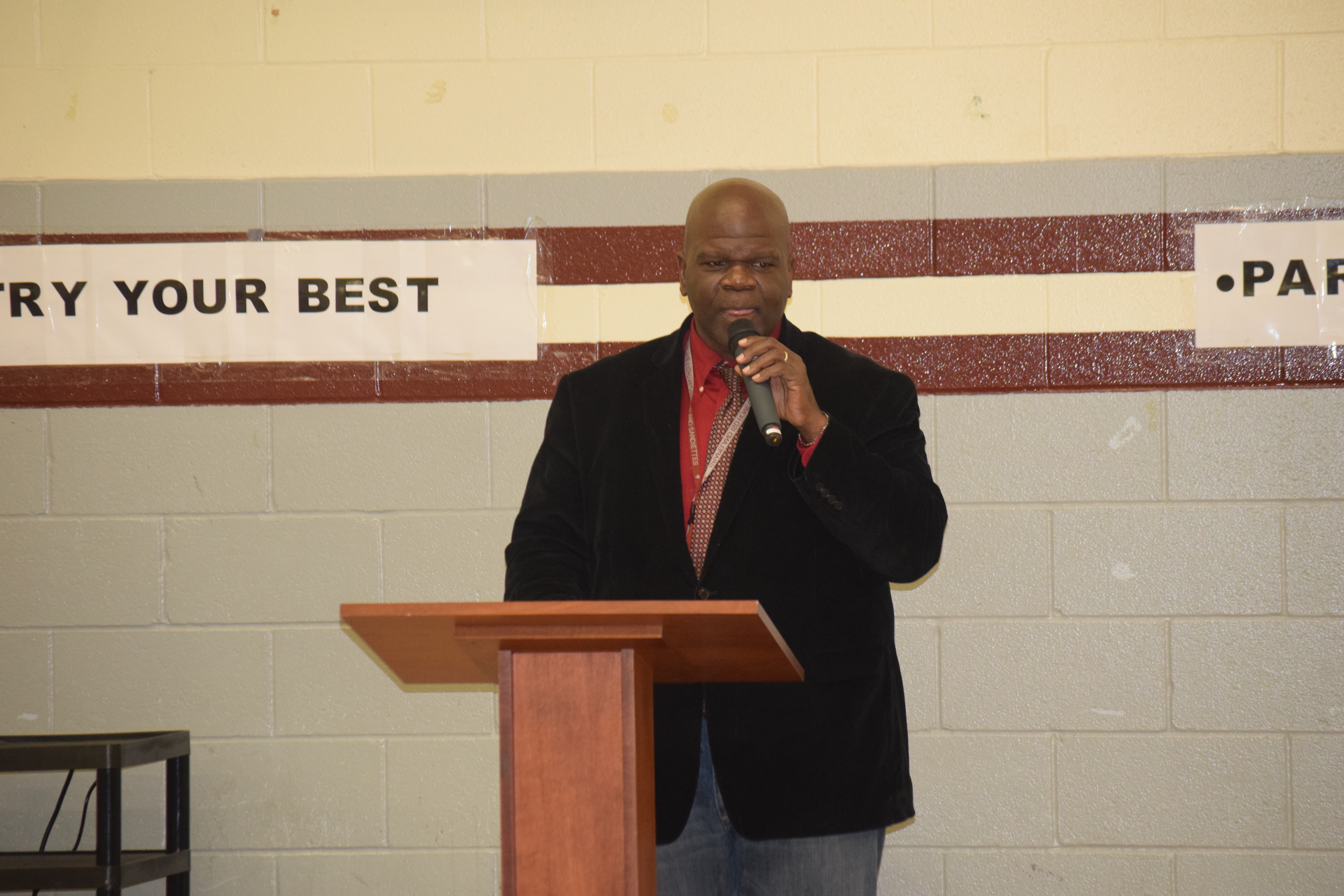 By Will Johnson
Messenger Reporter
GRAPELAND – During a ceremony held in mid-December 2016, Grapeland Elementary Principal Don Jackson was nominated for 2016-2017 National LifeChanger of the Year Award, presented by National Life Group.
On Monday, March 20 members of the National Life Group were back in Grapeland to announce Jackson had been selected for the prestigious award.
"Today, we are here to present a very special award to a very special principal – your one and only Mr. Jackson," National Life Group Representative Donna Kvapil said as she opened the program.
"LifeChanger of the Year recognizes outstanding K-12 public and private school educators throughout the country who have exerted a positive influence on teacher's lives as well as their students," she said.
Kvapil explained since 2012, the National Life Group had recognized over 2,600 nominees and added for the 2016-2017 year there had had been 720 nominees from across the United States and the District of Columbia.
"So, what does it take to be a LifeChanger?" Kvapil asked the crowd of students, faculty and staff assembled in the Grapeland Elementary gym.
"You have to a proven ability to make a beneficial difference in the lives of students; an ability to positively act in the school's atmosphere; a commitment to produce a nurturing atmosphere; and you must have high moral and ethical standards," she explained.
"I am excited to announce your principal – Don Jackson – has been selected as one of this year's LifeChangers of the Year. He is in the top 15 out of 720 nominees," she said.
Jackson was presented with a $3,000 cash award, which was split between a $1,500 individual award and a matching $1,500 donation to the Grapeland Elementary School PTO.
After the check presentation, the principal spoke and expressed his thankfulness to God and to his parents for helping to make him into the man he was.
"My dad passed away when I was eight years old. My mom is approaching her 80th birthday and I live every day to make them proud of me. I will tell you that is a very good thing for you as well – to live every day to make your parents proud of you," he said. "I also want to thank my wife, who I have been with for 31 years. God blessed me to find the right person to marry."
As he continued, Jackson thanked his children, the students, GISD Superintendent Gregg Spivey and the faculty and staff at Grapeland Elementary.
"This should prove something to y'all that we have always said. These National Life Group people came a long way to a small town. I have told you many times. You have to have big dreams. It doesn't matter if you are in a small town, people will find you if you have big dreams," Jackson said.
Will Johnson may be reached via e-mail at wjohnson@messenger-news.com.