Crockett Walmart® Celebrates Grand Reopening 
By Greg Ritchie
Messenger Reporter
CROCKETT – Crockett Walmart® celebrated its official reopening Friday, Oct. 20 after 14 weeks of remodeling which included new products, a facelift of both the store and parking lot – and a little bit of controversy along the way.
It was a beautiful fall morning along the Crockett 304 Loop as vendors set up tents outside the store and school busses brought in the Crockett ISD band, cheerleaders and Varsity Bulldogs. Lovelady ISD elementary school kids marched in as well to be part of the ceremony.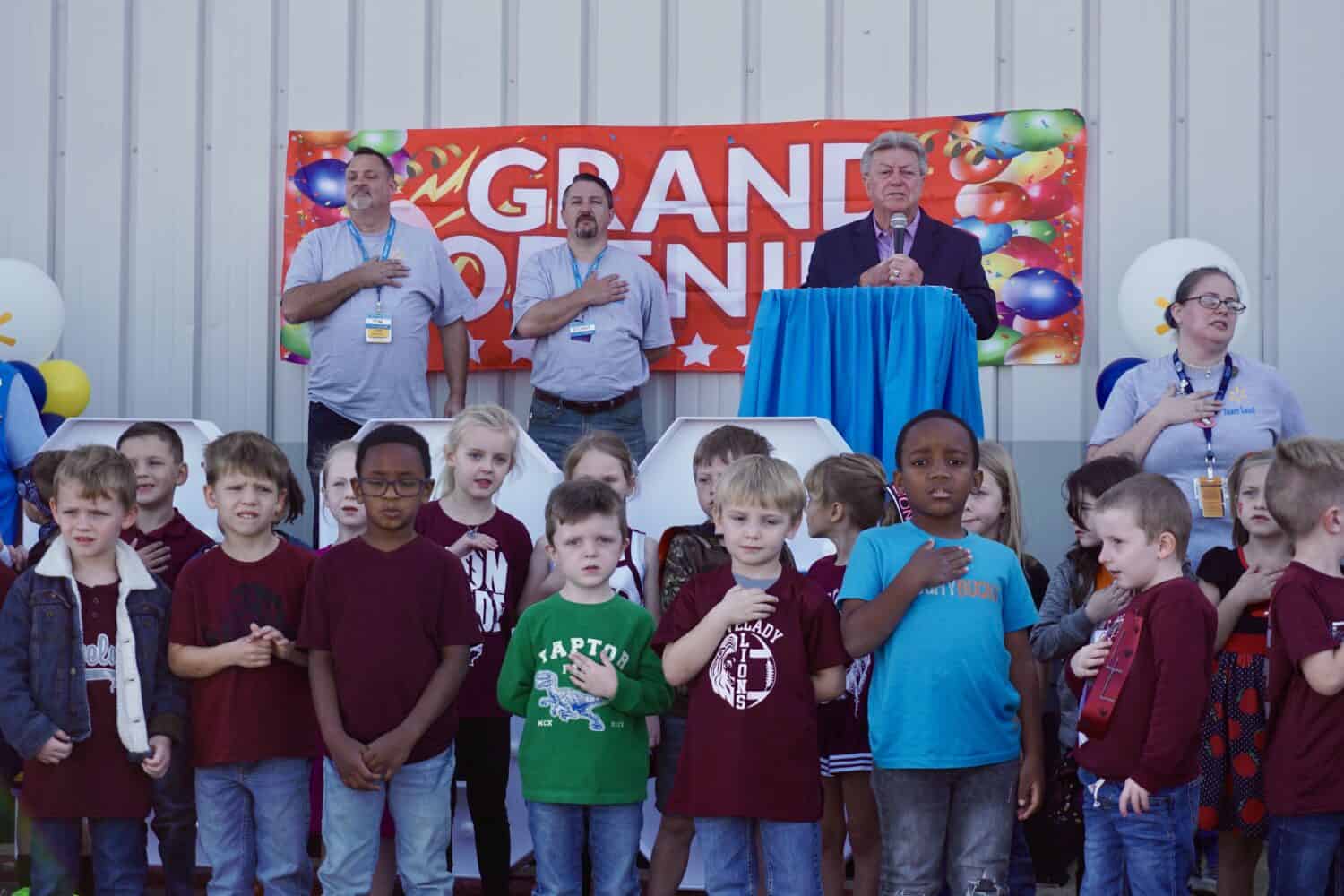 Crockett Fire and Police Departments were on hand as music rang from the speakers and the store's associates gathered around, happy the work was done and they could get back to normal.
The ceremony began with store officials thanking everyone for coming, before the crowd was wowed by songs from the Crockett band, matched with full dance routine from the Bulldog cheerleaders.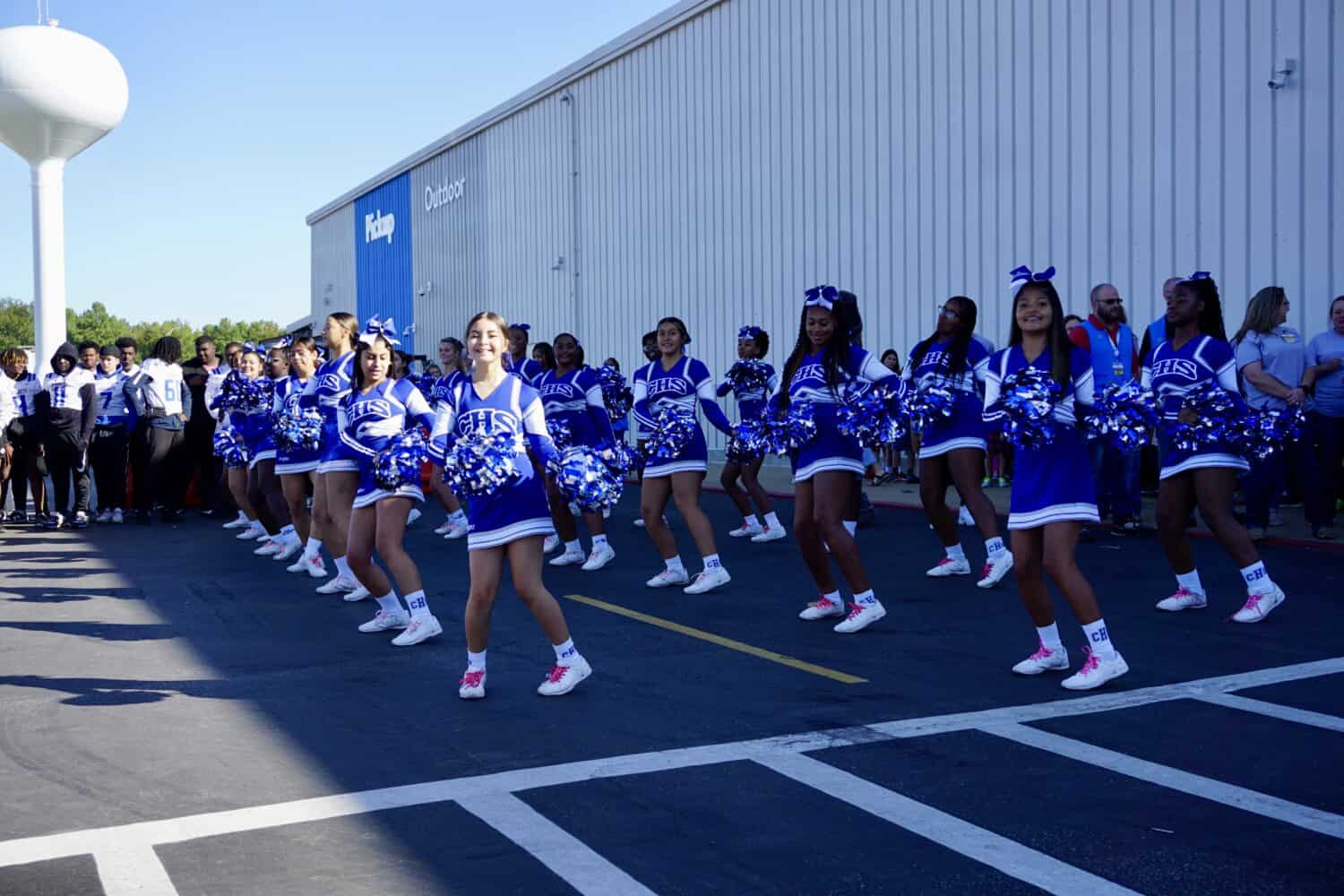 The little Lions from Lovelady Elementary did not disappoint, leading the crowd in the pledges of allegiance and later performing a Halloween-inspired song of their own.
Pastor and Crockett City Councilman Dennis Ivey led the group in a prayer before singing the national anthem a cappella. Ivey's prayer included the Lord's prayer before he added, "We ask You today, Heavenly Father, to grant to our community unity, wisdom, peace, safety and prosperity. And we're grateful for this day and we're grateful for our community."
Walmart® Human Resources and People Lead Stuart Wells, himself a Crockett native, was grateful for the turnout and the enthusiasm of those in attendance.
"This is a big day for the community – Walmart® invested millions of dollars to bring this store up to the Walmart® brand. A lot of people didn't think small towns would get the focus that we gave this store but we wanted to make sure everyone is served," Wells said. "This is the second best day of the store. It's beautiful inside. It's all polished and put together. And it's for you all and the community. So thank you for your support over the years, as this store has been here to serve each and every one of you."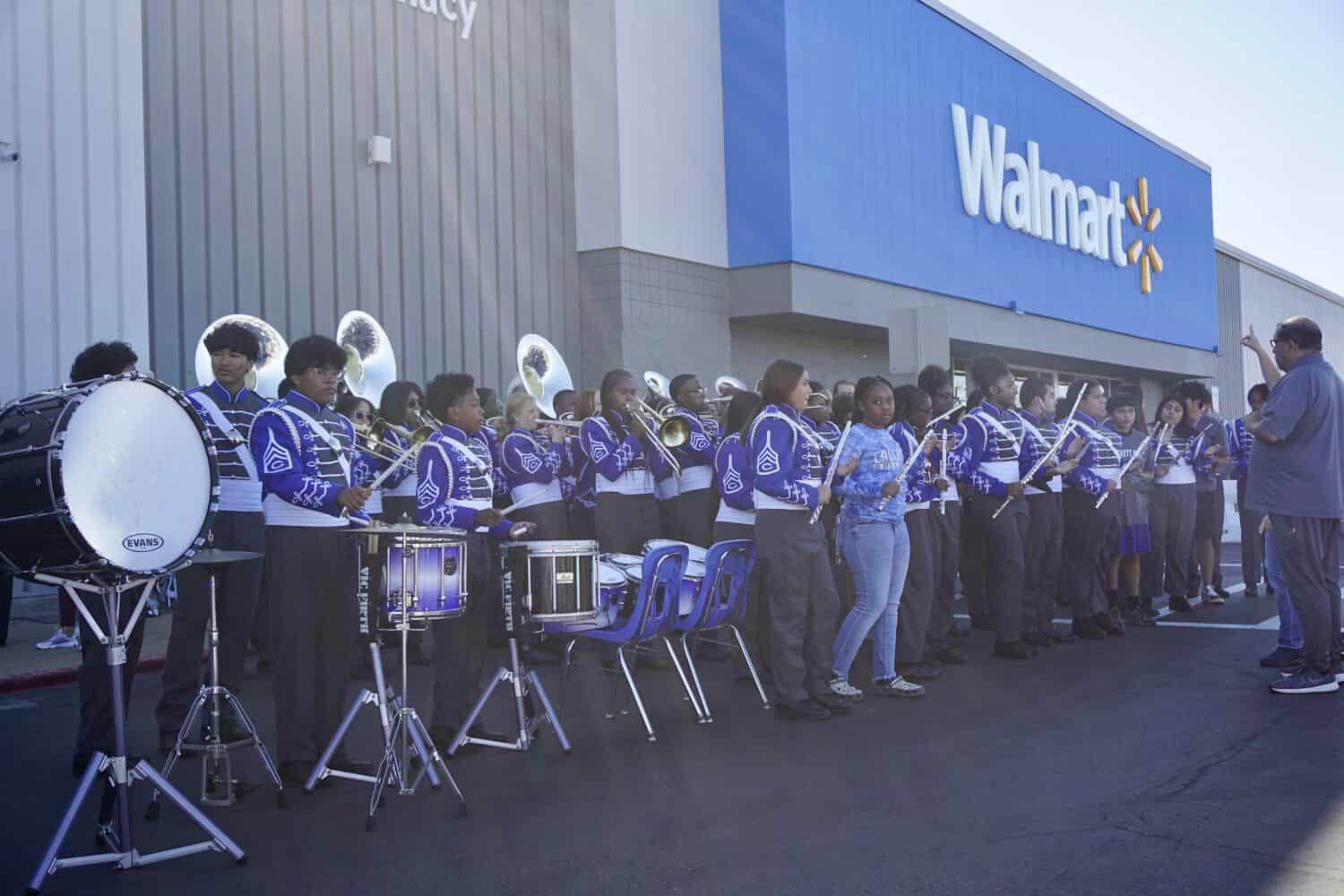 Crockett Mayor Dr. Ianthia Fisher read a proclamation from the city, declaring Oct. 20, 2023 to be a… "day of recognition and celebration, in honor of Walmart®'s grand reopening with our community."
"We celebrate that Walmart® administrators sought to honor our rich heritage. We celebrate that they chose to individualize the Crockett Walmart® by providing a reflection of our history. We celebrate our local artist who was chosen to do the job. We celebrate the commitment that has been made to expand the work of art to the community diversity that it requires," Fisher said. "All while we celebrate Walmart®'s commitment to diversity as reflected in the selection of its people, their employees, their products. Today I ask that we put aside our differences and join in this memorable occasion, knowing that all of us are going to benefit from it."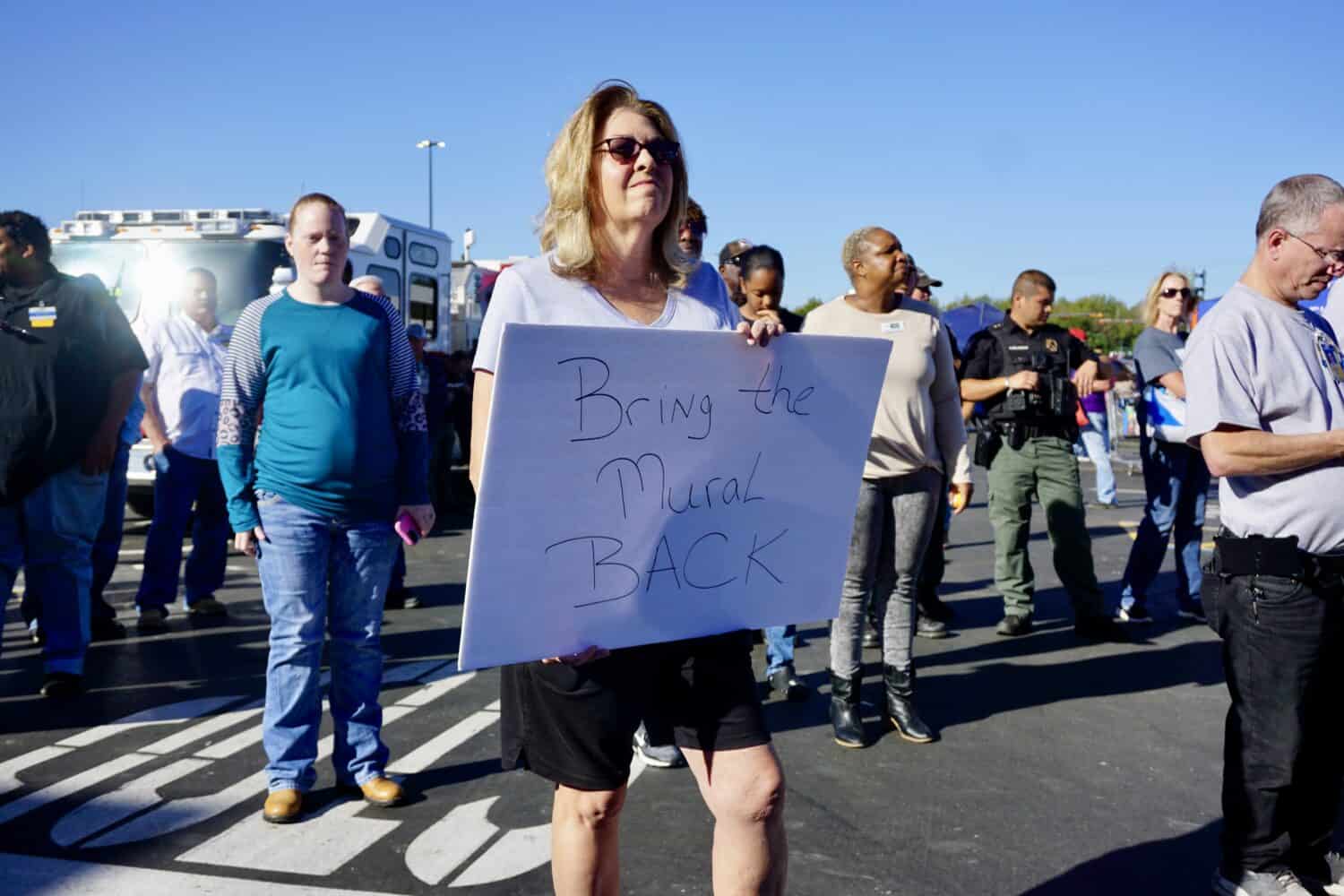 The ceremony continued with an official ribbon cutting with the Crockett Area Chamber of Commerce and store officials noting the many local groups who have received donations from the store, including local schools, Kalin's Center and Houston County Share.
Greg Ritchie can be reached at [email protected]