Let's Keep It Rolling
By Chris Boothe
Messenger Sports
Some heated rivalries were played. One team won and one team lost. That is over and in the past, and now it is time to move forward. Next up is a slew of games for area teams as they now begin their final tune-ups before the start of district play. Here is a look at this week's action.
Grapeland Sandies (2-1, 0-0) vs. Normangee Panthers (1-2, 0-0)
Friday, September 21, 7:30 pm
Panther Stadium, Normangee, TX
After a heartbreaking loss to Crockett on Friday night, the Grapeland Sandies have little time to waste before hitting the field again. Following their 19-18 loss, the Grapeland Sandies will remain on the road for the second consecutive week, as this time they will face the Normangee Panthers.
Normangee is limping, coming off a lopsided 66-15 loss to Lovelady on Friday night. This is the Panthers second loss in three games, as Normangee fell to Bremond 63-23 in their opener before downing Iola 26-13 in their lone win this season. The Sandies will need to gameplan for electric playmaker Brandon Brooks. Brooks was a lone bright spot in the Panthers loss to Lovelady, and has the ability to take the ball to the house any time he touches the ball.
Crockett Bulldogs (2-1, 0-0) vs. Tomball Christian Homeschool Warriors (1-2, 0-0)
Friday, September 21, 7:30 pm
Monte Jack Driskell Stadium, Crockett, TX
With back-to-back wins under the belt, the Crockett Bulldogs will attempt to carry that momentum into a winning streak. After an emotional 19-18 win over Grapeland, the Bulldogs will have to get up again, this time with Tomball
Christian Homeschool rolling into Crockett for Homecoming 2018.
After a 21-14 loss to Hempstead to open the season, the Warriors bounced back with a 33-8 win over KIPP Northeast. Most recently the Warriors fell to the 5A Grand Oaks Bears 27-7, where TCH was able to show a strong effort against a brand new Bear program. Junior running backs Josiah Hardeman and Solomon Hutchins lead the way for an offense that averages over 150 yards per game on the ground.
Lovelady Lions (2-1, 0-0) vs. Leon Cougars (2-1, 0-0)
Friday, September 21, 7:30 pm
Cougar Field, Jewitt, TX
Another week and another win for the Lovelady Lions, who cruised past the Normangee Panthers on Friday night. Now the Lions will hit the road for a test against a longtime foe in the Leon Cougars.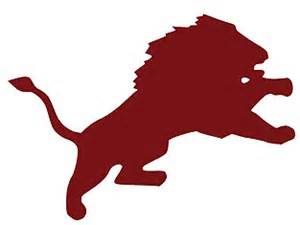 Leon has impressed early this year with wins over Mildred (35-33) and New Waverly (48-0), while coming up just short in a 14-13 loss to Anderson-Shiro in week two of the season. Cameron Aldridge is among the leaders of the Cougars defense, who will have to slow down a Lion offense that has been impressive to say the least early this season.
Elkhart Elks (1-2, 0-0) vs. Sabine Cardinals (2-1, 0-0)
Friday, September 21, 7:30 pm
James Bamburg Stadium, Gladewater, TX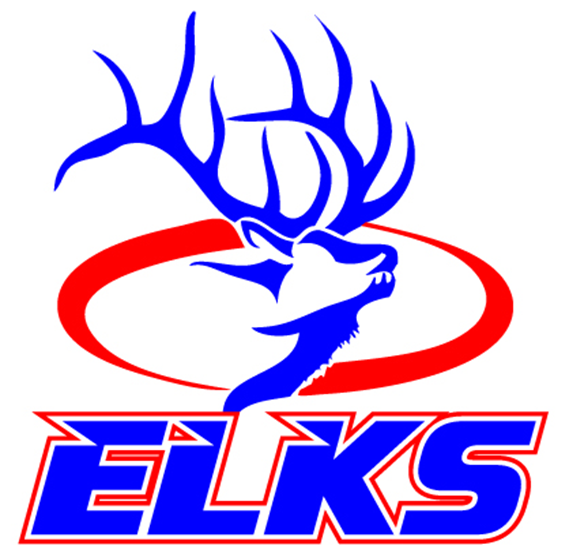 Fresh off their first win of the year, the Elkhart Elks couldn't make it consecutive wins, as they fell to the Troup Tigers last week by a score of 54-16. Now the Elks must regroup as they now will hit the road to face a red hot Sabine Cardinal team.
Sabine has caught fire as of late, winning their last two games by a combined score of 87-20. The streak started with a 38-20 win over Shelbyville before the Cardinals took down Harleton 49-0 to move above .500 on the season. Asher Foster, Coltin Reed, and BJ Stidham lead the Cardinals in what should be a physical battle on Friday night.
Palestine Wildcats (1-2, 0-0) vs. Fairfield Eagles (3-0, 0-0)
Friday, September 21, 7:30 pm
Wildcat Stadium, Palestine, TX
Palestine was finally able to break into the win column on Friday night after dispatching the Rusk Eagles by a score of 29-26. Now another breed of Eagles will descend upon Wildcat Stadium, as longtime rival Fairfield will pay visit to Palestine.
The Eagles have been impressive to start the season, defeating Rusk (36-28), Brownsboro (55-28), and Athens (53-28). Like usual it is a ground attack the Eagles resort to, averaging north of 350 yards per game rushing. Senior Kameron Ransom leads the rushing attack with 390 yards rushing and six touchdowns through three games. Fairfield has three other running backs within sniffing distance of 100 yards rushing on the season.
Westwood Panthers (1-2, 0-0) vs. West Rusk Raiders (3-0, 0-0)
Friday, September 21, 7:30 pm
Bruce Bradshaw Stadium, New London, TX
Not to be outdone by their crosstown rivals, the Westwood Panthers were also able to jump into the win column for
the first time on Friday. The Panthers slipped past Eustace 31-21 on Friday night, giving Westwood momentum going into Fridays potential thriller against West Rusk.
West Rusk opened the season by beating Arp 45-0 before downing Waskom (18-17) and Harmony (28-24) in consecutive weeks. The Raiders use a much more balanced attack than most teams, averaging 130 yards passing and 200 yards rushing this season. Jaylon Garland, LaJavius Harper, and Tyrell Moore lead the attack, combining for over 500 yards rushing and five touchdowns.