When You Really NEED Some Sonic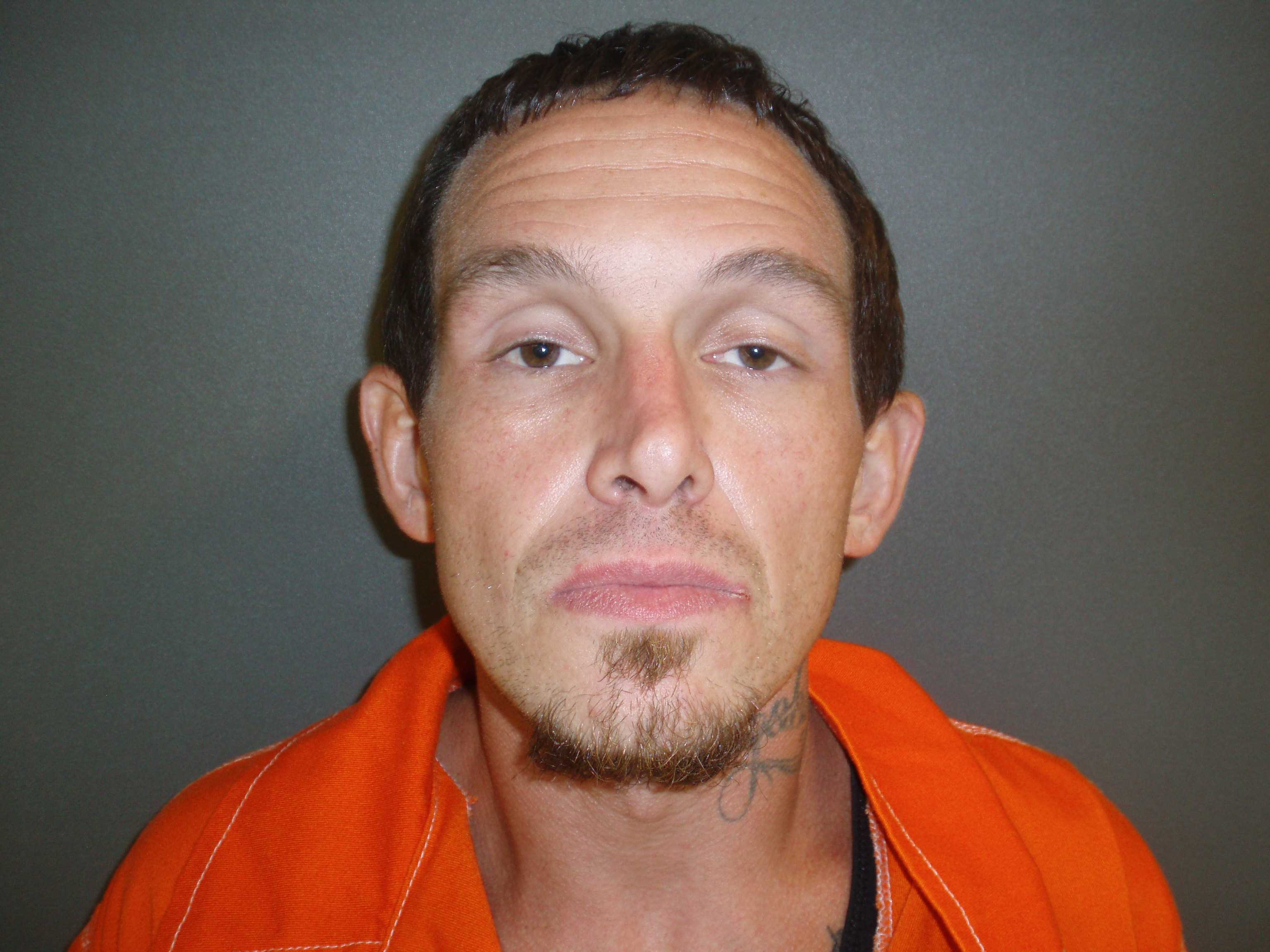 Food Craving Results in Felonious Arrest
By Will Johnson
Messenger Reporter
CROCKETT – Sometimes – especially on Friday the 13th – It's just best to stay at home. On Friday, July 13   a Crockett man went to Sonic and before he could place his order, he was arrested on four felony charges.
Jimmy Royce Stafford, 33, was arrested on three counts of possession of a controlled substance, endangering a child through criminal negligence and a traffic violation after he pulled into the parking lot of Sonic while Crockett Police Department officers were working the scene of a traffic crash.
According to an affidavit of probable cause, CPD Officer Frank McIntyre was assisting with the investigation of traffic incident at approximately 6:30 p.m. last Friday. He was standing at the entrance to the Sonic parking lot when Stafford turned into the parking area in a maroon SUV with an expired registration sticker.
"I (McIntyre) told the driver (Jimmy Stafford) whose window was down, to stop, in which he did. I advised Stafford that I was stopping him due to his expired registration. Due to my training and experience, I could immediately tell that Stafford was under the influence of narcotics. Stafford was 'tweaking' with uncontrollable body movements," the affidavit indicated.
The CPD officer also stated in the affidavit the vehicle was occupied by a female passenger – identified as Shlinda Germany, a male juvenile and two dogs.
McIntyre asked Stafford to step out of the vehicle in order to speak with him. The officer asked Stafford how long it had been since the last time he had done any type of illegal substance. Stafford replied he had not done any type of illegal narcotics since 2013 and added he had just been released from federal prison.
"He said he was not tweaking, he just got out of the hospital today from a work injury and was on medication," the affidavit indicated.
Stafford was asked for his driver's license and said he did not have one. Asked if his license was suspended, Stafford said no but then changed his story to say it was but he had paid his surcharges to get it reinstated. When McIntyre ran his information, it was determined the license had been suspended.
The vehicle's license plate was also checked for insurance and it was determined the vehicle did not have any type of insurance coverage, according to the probable cause document. Stafford said the vehicle belonged to his mother and it was insured but when McIntyre ran the license plate, it turned out the vehicle belonged to his sister and did not have insurance coverage.
McIntyre also spoke with the passenger who said "… she was not aware of any narcotics in the vehicle. She said Stafford did not do drugs because he was on federal parole. She said the last time she had used drugs was in 2015, when she was last arrested," the affidavit stated.
The CPD officer also checked Germany's identification through the Houston County Sheriff's Office dispatch and it showed her last arrest was in January of 2017 for possession of a controlled substance.
Due to the conflicting information provided by Stafford and Germany, McIntyre requested permission to search the vehicle.
During his search of the vehicle, McIntyre discovered a bag of what he believed to be methamphetamine, along with two loaded syringes, and a large bottle of pills prescribed to someone other than Stafford or Germany.
"Stafford denied the narcotics were his by saying he did not know it was there and that he would never bring drugs around his son. Germany also denied having any knowledge or involvement in the found narcotics," the affidavit stated.
Stafford was arrested at the scene and charged with: two counts of possession of a controlled substance, PG 1; one count of possession of a controlled substance, PG 3; endangering a child through criminal negligence; and driving while his license was invalid.
Germany was charged with endangering a child through criminal negligence.
The juvenile was placed in the custody of his grandmother.
Stafford is held on a total bond of $41,500 while Germany's bond was set at $10,000.
Will Johnson may be contacted via e-mail at [email protected].