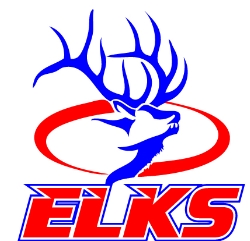 Elkhart Defeats Shelbyville, 40-23
By Will Johnson
Messenger Reporter
SHELBYVILLE – It looked for a while as if the Shelbyville Dragons might have the Elkhart Elks number when the two teams squared off in the season opener for both teams.
Shelbyville took the opening kickoff and drove 78 yards and capped it off by a four yard TD run from CJ Kirkwood. The extra point was good and the Dragons held the lead at 7-0 with just under seven minutes left in the opening quarter.
When the Elks took possession of the ball, they marched all the way to Dragons' one yard line but a fierce goal line stand kept the Elks out of the end zone and brought the first period to a close.
Elkhart got on the board shortly after the second quarter got underway. Johnathan Simmons scored the first of his five TDs on the night with a 55 yard run to cut the lead to 7-6.
The Elks were able to capitalize on a Dragon miscue before halftime and Simmons plowed his way across the goal to give Elkhart a 12-7 lead at the half.
After the break, Simmons picked up where he left off as he broke loose on a 74-yard run to give the Elks a 19-7 lead. The standout running back added his fourth touchdown of the night before the quarter ended with a 26 yard TD run to put the Elks up 25-7 at the end of three.
The Elks tacked on two more scores on a TD from John Ashford and a scoring pass from Landry Mays to Simmons to make the final score 40-23.
Simmons paced the Elks with 18 carries for 248 yards and four touchdowns. Ashford ran the ball eight times for 61 yards and a touchdown, while Mays was three of six in the passing department for 70 yards and a TD.
The Elks return home for their first home game of the season this Friday against the Leon Cougars. Kickoff is scheduled for 7:30 p.m.
Will Johnson may be contacted via e-mail at wjohnson@messenger-news.com.