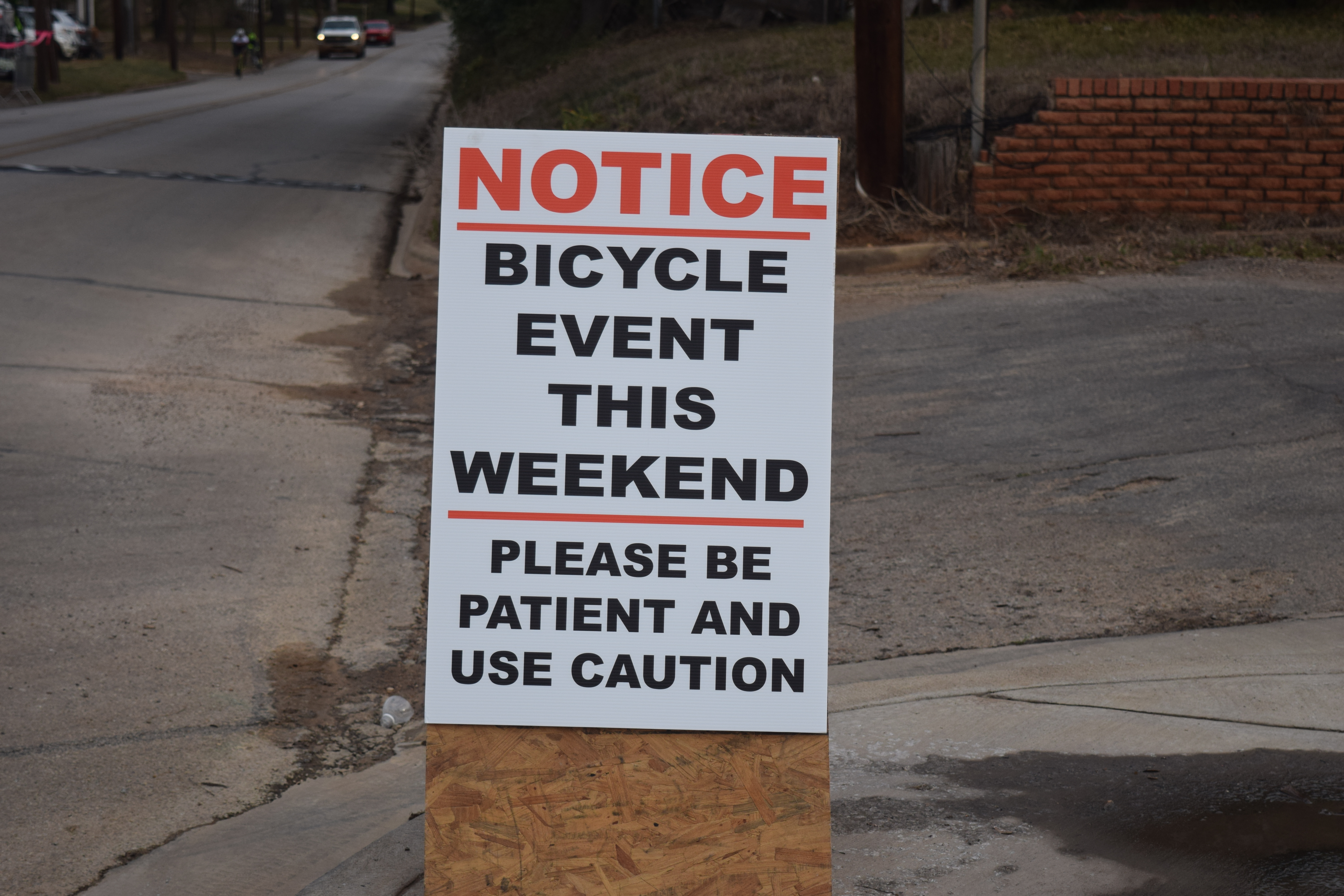 By Will Johnson
Messenger Reporter
HOUSTON COUNTY – Many area residents were probably surprised to see a peloton rolling through Houston County on Saturday, Jan. 28.  What – you may ask – is a peloton? According to the Merriam-Webster Dictionary, a peloton is the main body of riders in a bicycle race.
After receiving approval from City of Crockett and Houston County officials late in 2016, a group of cyclists arrived in Houston County earlier this week to participate in Saturday's Tour de Pines.
The event is officially known as the Wild Frontier Road Race and according to Joel Franssen, who helped organize the event, the first cyclists hit the course at 9 a.m.
"The owner of Local Bike Racing (based out of Houston) is Alex Montoya and he is the one who is really the organizer.  He will be at the desk on Saturday morning signing people in. The course officials are coming in tonight (Jan. 27). They are with the sanctioning body, U.S.A. Cycling. This race will go on the racer's records and it will help them get to the next level," Franssen said.
The race will begin at 200 N. Fifth St. and it will follow FM 2022 to FM 228 into Percilla. At the intersection of FM 2022 and FM 228, the route will take a right on FM 228 and head east. The riders will follow the road to FM 3016 (the Liberty Hill road) where they will turn right and head towards FM 227.
At FM 227, the riders will take another right and head west, back towards FM 2022. At the FM 227 and FM 2022 intersection the riders will turn left on to FM 2022 and head back towards Crockett.  The more advanced riders will make two or three loops between FM 228 and FM 227.
"What I understand is that hilly, curvy route on 228 is top-notch riding," Franssen said. "Hopefully, this will go off without a hitch."
On Friday, Jan. 27 an update to the event was posted on the Facebook page, "Crockett Area Cycling."
"Ov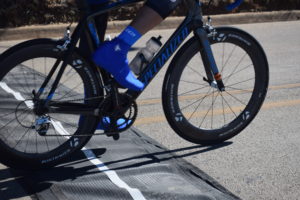 ernight competitor registrations went from about 100 to 174. Of those last minute registrations a group of North America's top riders decided to come race in Crockett Texas this weekend," the update stated. "We are excited to welcome Jr. National Champions Lucas Bourgoyne and Eli Husted, International Champion Michael Pincus and Team CCR Racings' Emiliano Morales and Jimmy Miller. All will be competing in the Wild Frontier Road Race on Saturday."
"The way I understand it is these guys are superfast. The word I got is that anyone of these riders can demolish any rider in Texas. Lucas Bourgoyne and Eli Husted are part of the Worldtour Pro organization which feeds riders into the Tour de France teams, they are also members of the Hot Tubes Development Team which has produced more champions than any team in history," Franssen said.
Franssen added there is two day race coming up in July and "… we will have a circuit course in town. It's about a mile long and it is superfast. Guys wreck and they fly off their bikes and crash. It's very exciting. In addition we will have the road race out to Percilla again."
"There is a larger sanctioning body," he said "that will be watching the race in July. If they are happy and they like what they see, they will sanction us for the following year and then we will get the national teams coming in, along with all their support people. It will become a major event and it will be the only one in Texas."
Will Johnson may be contacted via e-mail at wjohnson@messenger-news.com.