Messenger Buys Houston County Courier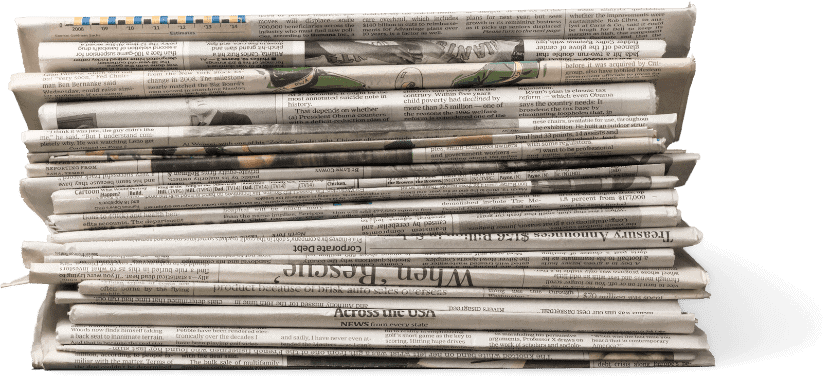 By Greg Ritchie
Messenger Reporter
HOUSTON COUNTY – The deal is finally signed and completed and so, we can officially report Nicol Publishing (publisher of The Messenger newspaper) has purchased the Houston County Courier along with the Courier building located at 102 South 7th Street in Crockett.
Although announced by the Courier in their April 13 issue, The Messenger could not confirm the news in these pages until the deal struck between Nicol Publishing and Polk County Publishing was complete.
Asked why the closing took so long, Nicol Publishing owner Kelly Nicol said this was a completed agreement that took time to process.
"When you're dealing with real estate and other variables in the contract, it can take a little while to get everything completed but we were able to do that this past week," Nicol said.
The Messenger will continue to publish twice weekly, covering news and local events in Houston and southern Anderson counties. Nicol Publishing is owned by Nicol and his wife Toni.
Nicol said he is still considering some aspects of the new Messenger, which have been speculated on by many, from the name of the newspaper to the use of the downtown offices occupied by the Courier.
"We purchased the Courier office but we've also rented office space in the Loft building in downtown Crockett to have a presence there, too," Nicol explained. "We will be moving there soon and stay there until we decide what exactly to do with the other building. We have not made any firm decision on if we will change the name of the newspaper or not. I wanted to wait until we closed and reflect on that and decide. The one thing we're happy about is that we are the sole paper in Houston County now and we'll be able to serve the entire area and put out a good paper."
One part of the agreement was the magazine "Houston County Living," also sold with the Courier. Nicol said the magazine will be expanded and improved. Other aspects of The Messenger, too, will be improved or continue. 
"We will actually increase the magazine to a quarterly magazine and our first issue will be coming out this summer," Nicol added. "We're excited to be able to offer things that generally have not been offered to our area like in larger towns. We will have a strong presence on the internet, doing more of the video interviews with different members of the community. Our newspaper will be available to all our subscribers online and will come straight to their phones and allow them to look through our full paper."
Other bonuses of signing up for a digital subscription and email list will be the opportunity to receive bonus material which could not fit in the newspaper, such as extra pictures from events or breaking news.
"We do plan to get digital-only bonus content to promote our online aspect. One of the great things about online content is we are able to give real-time updates on events occurring in our area," Nicol said. "In the newspaper, you know you will get the full story, but watch for our online paper to be able to react in real-time with the news."
The response from the community has been overwhelmingly positive, with many noting The Messenger's local ownership and management give it a unique perspective on local events and news and providing wide coverage of much of what takes place around Houston County.
For those who need information about a subscription, placing classifieds, advertising or reporting news or interesting events, please call our office in Grapeland at 936-687-2424.
Nicol said he was excited to continue the shared history and legacy of both The Messenger and the Houston County Courier – both of which date from the 1890's – and the new opportunities this buyout will present.
"Toni and I are are very excited about our expansion and serving the citizens of Houston County – and look forward to what what may come with this new venture."
Greg Ritchie can be reached at [email protected]