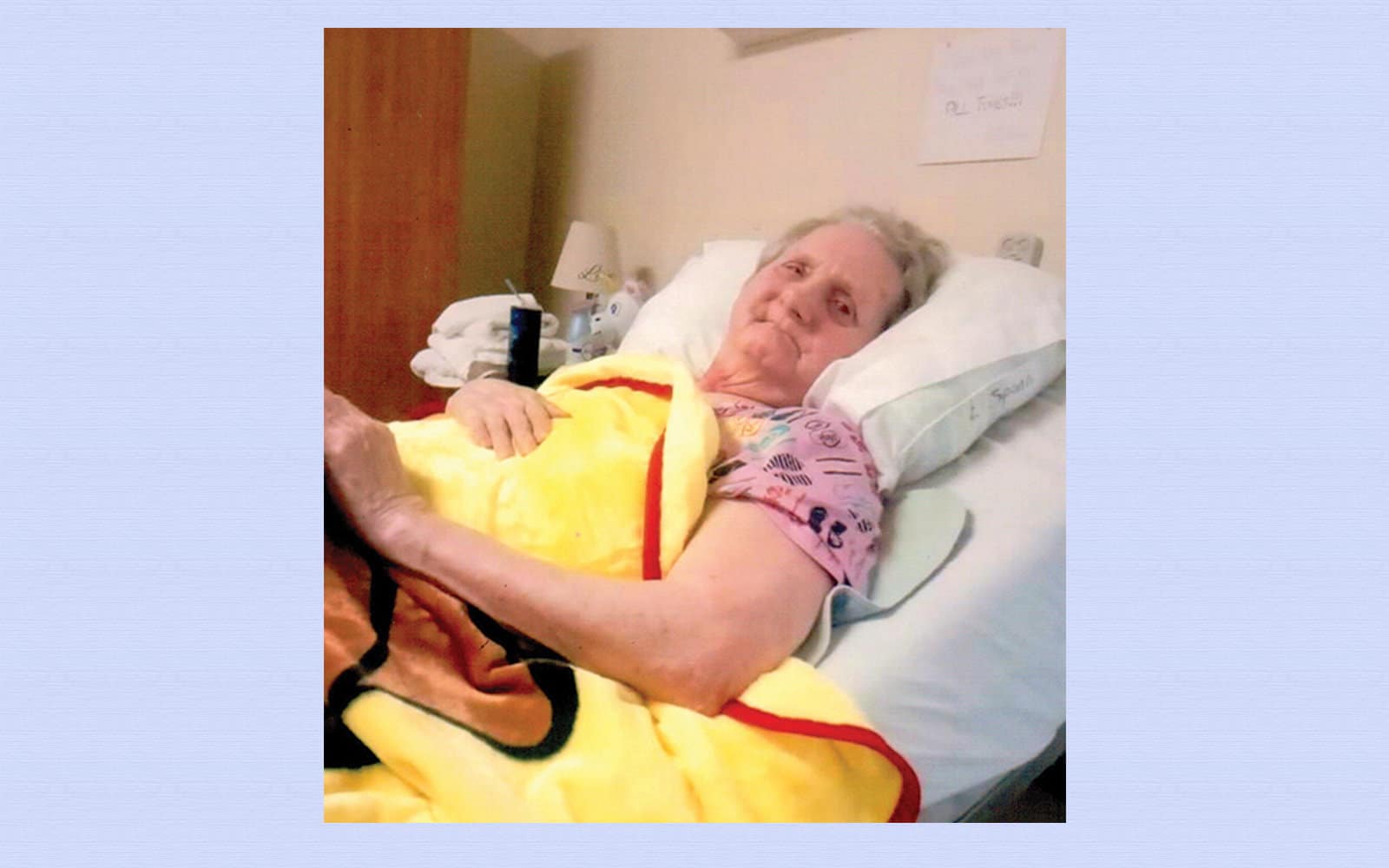 Darlene Jane Gibson, age 73 of Crockett, passed away Wednesday, February 22, 2023 at Winfield Nursing Home. She was born March 25, 1949 in Houston to parents, Howard Kissnick and Ruth Richie Kissnick. Darlene was raised in Houston, graduating from Reagan High School and she was of the Christian faith being a past member of the Lutheran Church. She lived in Crockett for more than 30 years and loved baseball and football games especially watching the grandkids play never missing a game. Darlene was a huge WWE fan, loved country music and playing bingo at the nursing home.
Darlene is survived by children, Bubba Gibson of Crockett, Theresa Gibson of Crockett, Cheryl Gibson of Crockett, Jackie and Juan Perez of Crockett; grandchildren, Denise, Deborah, Emerald, Chris, David, Nikki, Junior, Kicko and Kayla, Michael and Peanut, Becky, Vanessa; 28 great-grandchildren; 2 great-great-grandchildren and 1 on the way; sisters, Barbara Boyd, Donna Kissnick, Judy Cross, Nancy Whitchurch.
She was preceded in death by daughter, Carol Gibson; parents, Howard and Ruth Kissnick; husbands, J.R. Gibson, John Barnett; and brother, Terry Kissnick.
The family wishes to thank Winfield Nursing Home for the care given to Darlene during her stay there.
A memorial service for Darlene Jane Gibson was held at 2:00 p.m. Sunday, March 5, 2023 at the Gibson residence, 105 Pineview Terrace, Crockett, TX 75835.
In lieu of flowers, the family request donations be made towards Darlene's funeral expenses to Callaway-Allee Funeral Home.