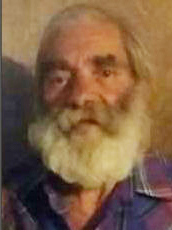 Funeral services for Johnnie W. Weaver, 73, of Elkhart, were held at 1 p.m. Monday, March 11, 2019, at Bailey & Foster Chapel Grapeland, with Rev. Butch Grant officiating. Burial will follow in Guiceland Cemetery. Arrangements have been entrusted to Bailey & Foster Funeral Home.
Mr. Weaver passed away Tuesday, March 5, 2019 at his home. He was born February 9, 1946, in Palestine, to G.C. Weaver and Lucile Crouch Weaver. He was retired from Trane A/C, and served in the US Army.
Mr. Weaver was preceded in death by his parents. He is survived by a daughter Tina Till, sister Rosalie Davis, grandchildren; Kim Standley, Crystal Matthews, Destaney Till, Dylan Till, Delilah Lanz, and many more adopted in his heart, great grandchildren; April Jones and Aaliyah Mitchell.
Pallbearers were Jeri Lynn Kennedy, Ronald Brock, Donnie Breland, Thomas Davis, Ron Corson, and Gary McDaniel. Honorary pallbearers will be John Kennedy, Jesse Richie, and Buck Jackson.
Condolence calls were received from 5 to 7 p.m. Sunday, March 10, 2019, at Bailey & Foster Chapel Grapeland.
To view online leave condolences or sign the guest book go to www.baileyandfosterfuneralhome.com.