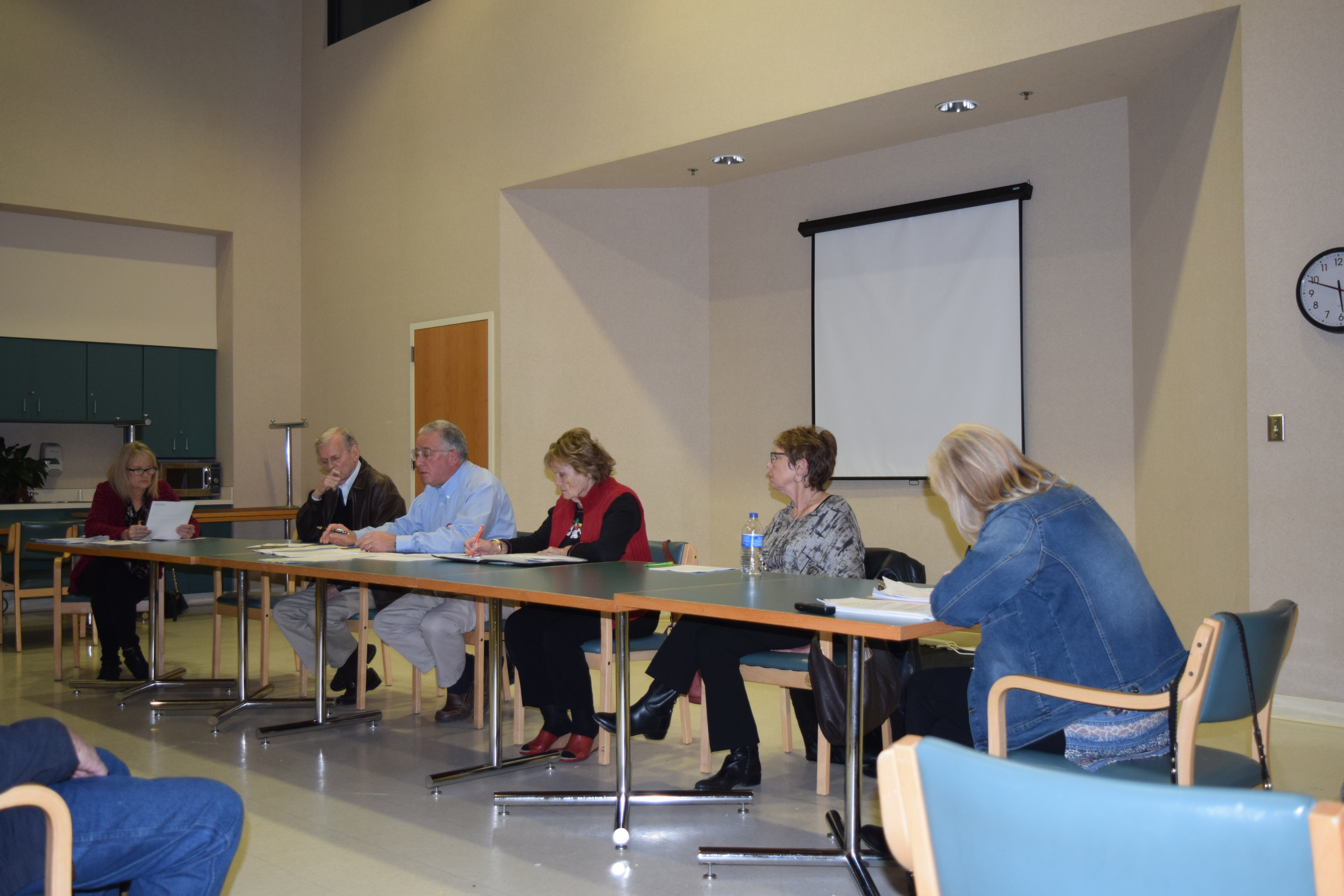 HCHD Wants to Bill Grapeland HD for Ambulance Service
By Will Johnson
Messenger Reporter
HOUSTON COUNTY – An item on the agenda for the Dec. 18 meeting of the Houston County Hospital District (HCHD) Board of Trustees stated the HCHD would discuss and take action "… on billing the Grapeland Hospital District (GHD) $250 per requested ambulance service effective Dec. 1, 2018."
While this may be of benefit to the HCHD, it appears no one has approached the Grapeland Hospital District about this matter.
A motion by HCHD Board President Dr. Bob Grier to bill the GHD for the ambulance service was made, but before a vote was taken, several of the board members voiced their opinions on the subject.
Board Secretary Barbara Crowson questioned if the $250 charge would be for all ambulance call-outs, regardless if they were cancelled.
Grier said it would be for any call-out "… whether they carry or whether they don't."
Board member Rhonda Brown indicated she thought the dollar figure discussed when the initial plan was brought before the HCHD Finance Committee was $500.
"We discussed $250 would not be enough," Brown said. "For one thing, we would not have any negotiating – I mean, if they want to negotiate we surely couldn't go lower than $250."
Another board member, Dina Pipes, stated she recalled it cost over $240 just to roll the ambulance out of the bay.
"My deal is, $250 is really cheap. We need to start at $500," Pipes said.
The board president sought clarity from Pipes and asked if she wanted to amend the motion to $500 and she replied yes.
A question was asked if Grapeland had already been billed once and Grier replied they had not been invoiced.
"We are going to bill them at the end of December for those runs (from Dec. 1)," the HCHD board president said.
A suggestion was also made to start out the billing at $1,000 and see where it would go.
At this point, Board VP Dr. John Stovall spoke up.
"From what I'm hearing," he said, "no one has talked to Grapeland. Is that correct?"
Grier explained he had an informal conversation where it was indicated the Grapeland Hospital District would be willing to pay a fee, but he stressed no numbers had been mentioned.
"I think – and this is just my opinion," Stovall said, "before we pass a resolution saying $1,000, $500 or $250 or whatever, that we informally get with them and agree on a number before we pass a resolution."
He continued, "If we just pass a resolution for $1,000, $500 or whatever, the paper is going to publish that and Grapeland is going to say y'all didn't talk to us about this. That's just the way I feel."
"The only thing I see different about that," Pipes said, "is we're not going to let Grapeland run us. I think we need to inform them we are going to start billing them for runs to Grapeland."
"You've got to start high to have some negotiating power," Brown added.
"As long as they know we're thinking about this, they may think we're thinking $5,000. They don't know what we're thinking," Pipes said.
"That's because we haven't talked to them," Stovall asserted.
"I agree with you," Crowson said to Stovall. "I think it's kind of – even though they know they owe us – I think it's kind of an assaultive attitude to just send them a bill and not discuss it ahead of time with them."
As the discussion continued, Crowson said she had spoken with a GHD member who indicated Grapeland would be willing to pay for the ambulance runs. She cautioned, however, it was only one board member and not the entire GHD Board.
Eventually, Grier withdrew his motion and requested the HCHD Ambulance Committee to meet with the GHD Board of Directors to discuss the matter before the next HCHD meeting in January.
The next item brought before the board concerned a demand letter from the Texas Attorney General stating that the HCHD must pay back funds received from a Texas Higher Education Commission Grant.
"They are demanding $203,000. The Finance Committee asked our attorney, Robert Spurck to draft a letter in which we would ask them to look at our financial history and how we came to be in these current financial straits," Grier said.
He said the attorney would put together an offer which would allow the HCHD to pay back $50,000 in full settlement to be paid at a rate of $5,000 for 10 months or to wait and see what the HCHD collects from the bankruptcy settlement with Timberlands/Little River and then pay back the grant funds from that in an amount not to exceed $203,000.
A motion was made by Carol Dawson to authorize Spurck to proceed with the offer letter but before the matter could be put to a vote, Brown spoke up and said she was opposed to the idea of paying any more bills resulting from the actions of Timberlands/Little River.
Brown made a motion to wait on the bankruptcy settlement "… to see what the outcome of that is and then we move forward with the other. I am opposed to paying any more bills for Timberlands/Little River because of the problems they caused in this town."
After it was pointed out a motion was already on the floor, the discussion continued. Grier informed the board the attorney had told him the latest the board could respond would be Dec. 28.
Dawson explained the board need to issue some type of response to the demand letter and said, "Not responding means they are going to sue us."
"We need to consider if we don't respond in a positive way, the possibility of some extreme legal fees might occur," Stovall added.
Following several more minutes of discussion, Stovall added, "We can't just not pay it. This letter opens the door to negotiation. This is something we have to pay. Every day, the courts in the United States are filled with claims that are not fair, but are still legal. That is what this is. It's not fair to the county or the hospital district. We need to try and negotiate our way out of this."
A brief history of the grant was provided and it noted the grant came about through the efforts of Dr. Patrick Walker who applied for and received a grant of $250,000.
Once the funding was received, the monies were deposited into an account. Initially, the HCHD had control of the account and they were able to account for $47,000 in expenditures.
When Timberlands / Little River took over, the remaining $203,000 were shifted to their control. However, because the account where the funds were deposited still had a tax ID number under the HCHD name, the Texas AG was seeking to recoup the $203,000 which was unaccounted for – and more than likely funneled into the coffers of Timberlands / Little River – from the HCHD.
"At this point," Grier said, "there is nothing we can do to turn this around. At this point, the attorney general's office has sent us a demand letter. Whether it is right or because things didn't go as planned, our name is on that paperwork and we are being held accountable. In my mind, we must respond by Dec. 28 with an offer."
When the matter was put to a vote, the decision to authorize the board's attorney to make an offer to the AG was approved by a vote of 4-2. Brown and Pipes voted against the motion.
After the vote was taken, a board member remarked, "I don't know for sure, but it appears Little River cheated a whole lot of people out of a lot of money that went into their pockets. It happened and I'm sorry it did."
Before the conclusion of the meeting, Grier indicated he was told legal actions were pending against several of the Timberlands/Little River executive staff.
Will Johnson may be contacted via e-mail at wjohnson@messenger-news.com.