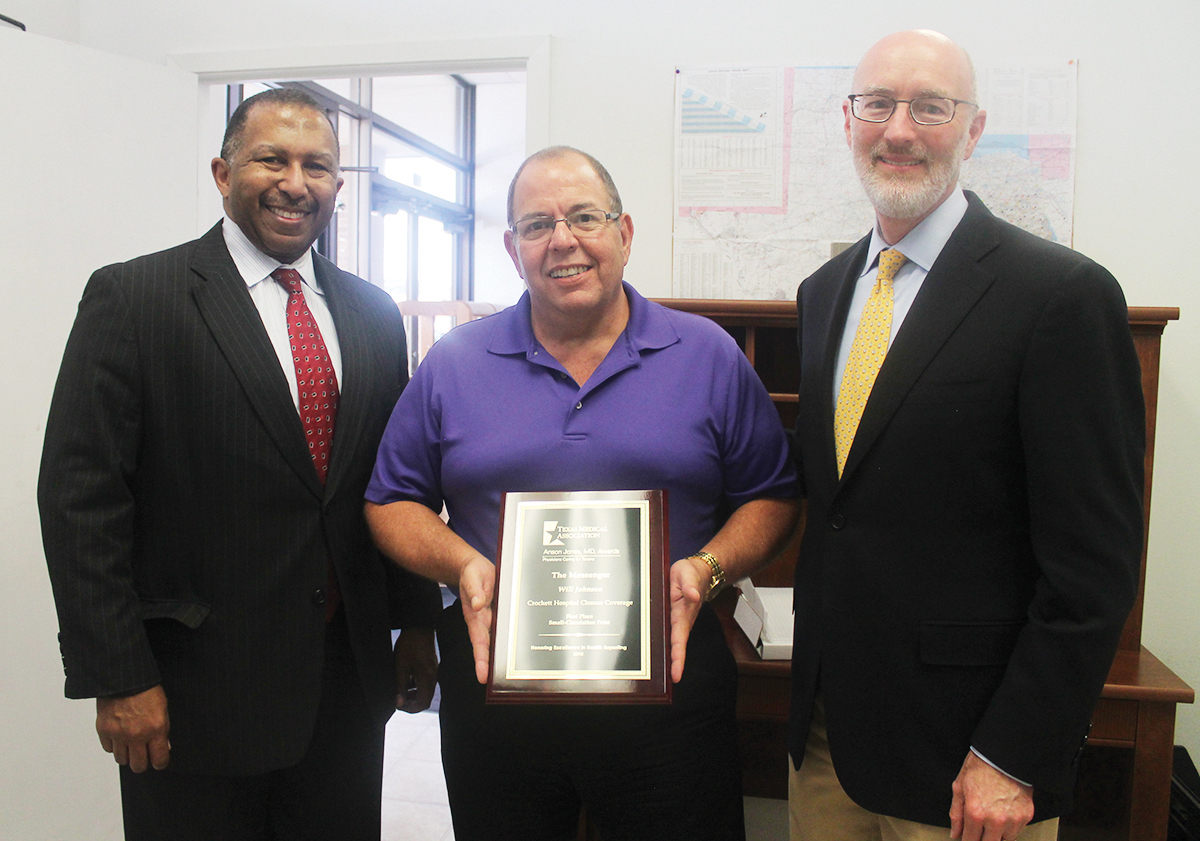 By Sarah Naron
Messenger Reporter
GRAPELAND – Messenger Reporter Will Johnson was honored this week by the Texas Medical Association as a 2018 winner of the Anson Jones, MD Award.
"It was an award for a series of articles I did over the closure of the Crockett hospital when Timberlands left last year," Johnson explained. "The articles were seen by Dr. Sid Roberts in Lufkin, and he submitted them to the Texas Medical Association.
"I had never even heard of the award until I was contacted by the TMA to say I had been nominated for it," Johnson added. "I was honored to be nominated and shocked to win."
The articles for which Johnson received the award include 'The Sun Sets on Timberlands Healthcare,' published Sunday, June 24, 2017; 'Emotions Run High During Hospital Board Meeting,' published Sunday, July 1, 2017 and 'HCHD Board Provides Hospital Update,' published Thursday, July 28, 2017.
"I would like to thank Dr. Roberts for his nomination and the TMA for the award," Johnson said. "I'd also like to thank Kay (Boothe, Messenger Editor) and Cheril (Vernon, Messenger Copy Editor) for the job they did editing the articles. How can I forget Ansel Bradshaw (Messenger sales executive) for giving me the heads up on the story."
Sarah Naron may be reached via email at snaron@messenger-news.com.