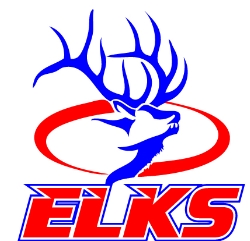 By Will Johnson
Messenger Reporter
ELKHART – The Elkhart Lady Elks and Leon Lady Cougars met on Friday, Feb. 2 for a District 18-3A matchup.
The game was a low-scoring back and forth affair until the Lady Cougars used a 16-2 run in the fourth quarter to pull away from the Lady Elks and capture the game by a final score of 34-24.
As the game got underway, Elkhart opened up an early 10-6 lead. Madison Crader paced the Lady Elks with four as Jordan Croft had three and Jayci Moseley chipped in two.
Leon's first quarter points came from Maci Bumpurs, Allee Pervis and Raelyn Theiss who all had two.
The Lady Elks were unable to build on the first quarter momentum and the Lady Cougars defense tightened up to limit Elkhart to three points on a two from Croft and a free throw by Crader.
The Lady Cougars took advantage of the Lady Elks' second quarter shooting woes to erase the first quarter deficit and give themselves a 15-13 halftime lead.
Kassidy Johnson led Leon with four points. Bumpurs and A. Pervis both had two while L. Pervis closed out the half with a single free throw.
Elkhart turned the tables on Leon as the second half got underway. The third quarter saw the Lady Elks defense limit the Lady Cougars to three points on a two from Theiss and a free throw from Johnson.
Moseley knocked down six points for the Lady Elks while Crader had three to give Elkhart a 22-18 lead with eight minutes remaining in the game.
Unfortunately for the Lady Elks, the fourth quarter saw Elkhart turn ice cold from the field as Moseley scored the only two points in the period for the home team.
Meanwhile, the Lady Cougars used seven players to score 16 points as Leon pulled away in the fourth quarter to win by a final score of 34-24.
For the game, the Lady Cougars were paced by Kassidy Johnson and Allee Pervis with seven points apiece. Maci Bumpurs, K. Cravey and Raelyn Theiss all had four. Other scorers for Leon included S. Brady, Kayla Cunningham and Jordan Robinson with two apiece while Lisbeth Ortiz and L. Pervis both had one.
The Lady Elks were led in scoring by Jayci Moseley with a game-high 10 points. Madison Crader had nine and Jordan Croft had five to account for the Elkhart point production.
Will Johnson may be reached via e-mail at wjohnson@messenger-news.com.