Missing Grapeland Man Found Alive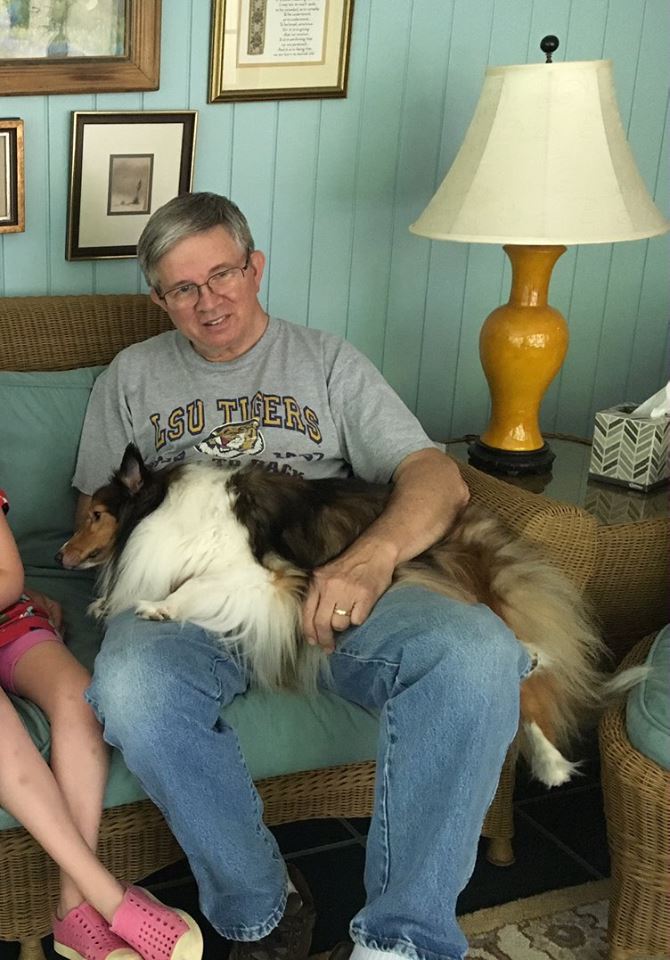 Search for 70-year-old Began Friday
By Will Johnson
Messenger Reporter
GRAPELAND – An elderly Grapeland man, missing since Friday evening, Nov. 10 was found alive by search and rescue teams on Sunday, Nov. 12.
Frank Roth, 70, took his dog Sunshine for a walk late last Friday afternoon in the area around The Grapeland Country Club Lake. He was last seen at approximately 4:45 p.m. When he didn't come home within a reasonable time frame, his family became concerned and contacted the Houston County Sheriff's Office (HCSO).
According to a press release from HCSO Chief Deputy G.P. Shearer, the HCSO "… began to search for Mr. Roth immediately and summoned assistance from the Texas Department of Public Safety (DPS). They dispatched a helicopter with FLIR (forward looking infrared radar), while deputies and state troopers searched the immediate area along the shoreline for any signs."
As darkness settled over the area, search and rescue operations were put on hold until the next morning.
"Saturday," Shearer stated in the press release, "(game wardens with) the Texas Parks and Wildlife (Department) arrived with three K-9s and their handlers, along with boats to search the water. The lake is approximately 40 acres and the game wardens brought in a boat equipped with Side Scan Radar to search the lake more efficiently. They also searched the wooded areas around the homes."
Once again, the search and rescue teams met with no success and as night fell, the search operations were put on hold.
Sunday morning, Nov. 12, the search resumed with help from the East Texas Mounted Search and Rescue (ETMSAR) team. The chief deputy reported ETMSAR brought over 20 people to "… assist in searching for Mr. Roth. We expanded our search and a couple of hours later, a team with ETMSAR located Mr. Roth, one mile south of the lake, through pasture land and heavy timber."
Roth was found just inside the wood line of a thick canopy of trees, Shearer reported. He also indicated the ground was sloped and it appeared Roth lost his footing while walking his dog on Friday evening. His dog, Sunshine, was still Roth's side when he was found.
"Grapeland EMS arrived on location, initiated treatment and started him on fluids. (Houston County) Air Rescue arrived shortly thereafter and transported Mr. Roth to a hospital in Tyler," according to Shearer.
A Nov. 13 Facebook post from Roth's family stated, "Thanks everyone for your love and care. Dad is doing very well, stronger by the hour. Sunshine the dog cannot wait for him to come home from the hospital! We are grateful to everyone who helped look for him, and to East Texas Mounted Rescue who found him. The kindness we have experienced is deeply moving. Thank you from the bottom of our hearts."
Shearer also expressed his appreciation to everyone involved in the search operation including: the DPS; the TPW game wardens; ETMSAR; Grapeland EMS and Houston County Air Rescue. He also thanked all the family, friends and residents who live near the Grapeland Country Club for their assistance with the search.
COURTESY PHOTO
Will Johnson may be contacted via e-mail at [email protected].