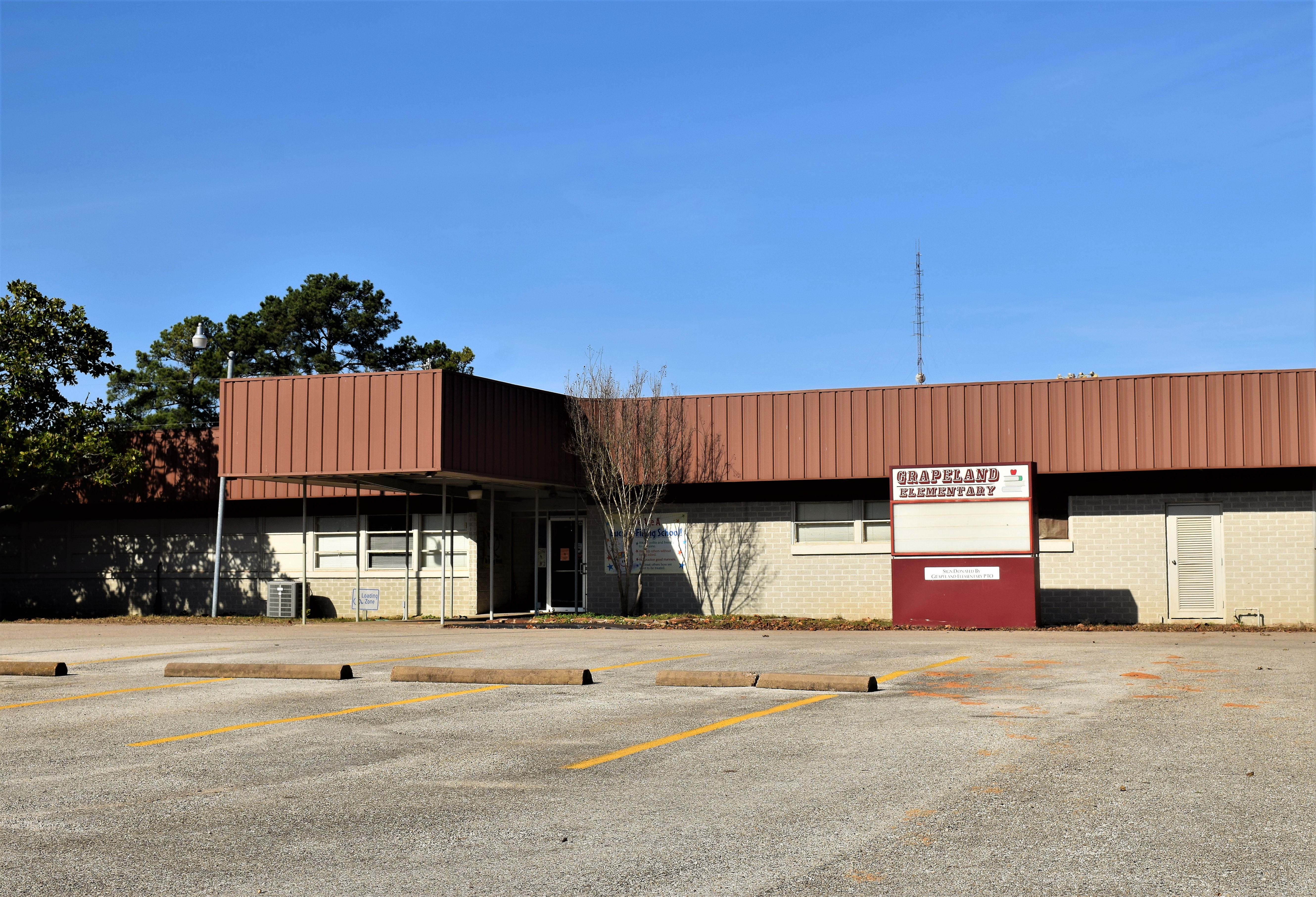 By Will Johnson
Messenger Reporter
 GRAPELAND – The Grapeland ISD Board of Trustees will meet at 6:30 p.m. on Thursday, April 6 in the Elementary School gymnasium for the purpose of providing the public with information and answering any questions pertaining to the upcoming bond election scheduled for May 6.
Representatives from Grapeland ISD, along with the design firm of Goodwin, Lasiter, Strong will be on hand to provide information and answer any questions the public may have.
In other areas of note within the district, while the selection process for a new GISD superintendent is ongoing, it may be nearing a conclusion.
In a meeting of the GISD Board held on Monday, April 3 the agenda stated the selection of a lone finalist to fill the superintendent's position was possible. However, after nearly four hours in executive session spent interviewing candidates, no decision was reached.
The board will met again on Friday, April 7 – according to Spivey – and may announce the lone finalist for the position at that time.
With the announcement of Grapeland ISD Superintendent Gregg Spivey's intention to retire at the end of the 2016-2017 school year, the search for a candidate to fill the district's top spot began.
Spivey formally submitted his letter of retirement during a meeting of the GISD Board of Trustees held on Feb. 14 of this year.
GISD Board President Eddie Childress read the letter from the superintendent, which stated, "This letter is to inform you after over 30 years of employment in the education field – the last 15 as superintendent – I plan to retire at the end of the 2016-2017 school year. My last official day will Friday, June 30, 2017."
"I have truly enjoyed my time here at GISD and I truly appreciate all you have done for me," Spivey's letter continued. "I have been blessed to have such a caring, cohesive board who has always put the best interests of the students first.  Thank you again and if there is anything I can do to help with the transition to a new superintendent, or anything else that comes up for that matter, please let me know. I wish you continued success in the future."
Once Childress finished reading the letter, Spivey addressed the board.
"It's like the letter said, it has been a blessing to work here and to work for y'all. You have been an awesome school board and I've appreciated every minute of it," Spivey said.
Will Johnson may be contacted via e-mail at wjohnson@messenger-news.com.