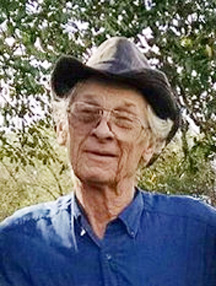 Arnold Ray Thompson, age 77, of Palestine went to be with his Heavenly Father December 7, 2016 in the Hospice of East Texas, Tyler. He was born November 17, 1939 in Pert, Texas to parents, Reese Edwin Thompson and Iris Margaret Camp Thompson. Arnold served in the United States Navy and worked for 40 years for Turman Well Service. He also worked for the Palestine Fire Department from 1966-1967. He was a fan of old country music, never met a stranger and was a hardworking, loving, and courteous family man.
He is survived by his children, Fonda Thompson of Palestine, Freddie Thompson of Palestine, and Teddie Thompson and wife, Erika of Highlands; grandchildren Carressa Woodard of Crockett, Leah Horn of Crockett, Adam Thompson of Elkhart, Brenden Thompson of Plano, Lyla Thompson of Highlands, Ethan Thompson of Highlands, Makay Lee Thompson, Malaki Thompson, Arnold Thompson III, and Christina Thompson; sisters, Edna Yarborough, Barbara Powell, Linda Richardson, Alice Berryhill, and Mary Camp; numerous great-grandchildren and cousins.
He was preceded in death by wife, Nancy Thompson; son, Arnold Thompson Jr.; parents, Reese and Iris Thompson; and brother, Reese Thompson II.
Funeral services for Arnold Ray Thompson will be held Thursday December 15, 2016 at 11:00 a.m. in the Callaway-Allee Memorial Chapel with Rev. Darryl Bennett officiating.  Interment to follow in the Rockland Cemetery.  The family will receive friends for visitation at 9:00 a. m. prior to service. Online condolences may be made at www.callawayallee.com