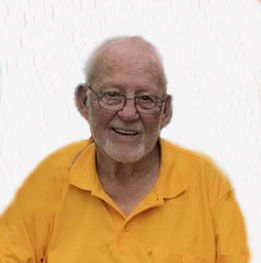 Preston Lee Warren, of Ratcliff, passed away at home on Saturday, March 3, 2018.
Preston enjoyed bowling, hunting, fishing and most of all enjoyed people.
He always liked to have the party at his house and had friends in many states.
Thanks to Uncle Sam's tour in the Army, he was stationed in Louisiana, Georgia, Butzbach, Germany and Vietnam.
After his service in the Army, he joined the team at Sugar Land Telephone Company and went to training schools where he met two of his best long distance friends in Chicago, Illinois who were from Kentucky. Preston was given the opportunity to move to Arkansas for eight years while working for Alltel Telephone Company where he made special friends who have remained extra special to him.
Due to health problems, he took disability retirement from Alltel Telephone Company in 2002.
Preston is survived by wife, Helen Conner Warren, who blessed him with over 50 years of marriage; daughter, Angelia Finley and husband, Anthony of Missouri City; grandchildren, Taylor Warren, Ryan Finley, Dylan Finley, ; great-grandsons, Bennett and Max; brothers, Jack Powell, David Warren, Charlie Warren and wife, Laurie, Michael Warren and wife, Tammy; sisters, Cathy Martin and husband, Tito, Mary Baker and husband, Dennis, Cindy Tatsch and husband Richard, Kay Vogler and husband, Brian; mother, Jessie Estell and husband, Winford; numerous nieces, nephews and cousins.
He was preceded in death by son, William Reece Warren; father, William Press Warren; mother, Alberta Warren Powell Gonzales.
Visitation will be held March 10, 2018, Saturday afternoon from 1:00 p.m. to 4:00 p.m. at family residence.   Preston's pallbearers will be   Jackie L. Powell, III, Billy McKee, Danny Hawkins, Adam Hawkins, Carl Trojcak, Michael McGuire and hononary pallbearers will be Jimmy McKinney and Michael McKinney.
In lieu of flowers, please make donations to the Conner Cemetery Association, P. O. Box 148, Ratliff, TX 75858.  Online condolences may be made at www.callawayallee.com