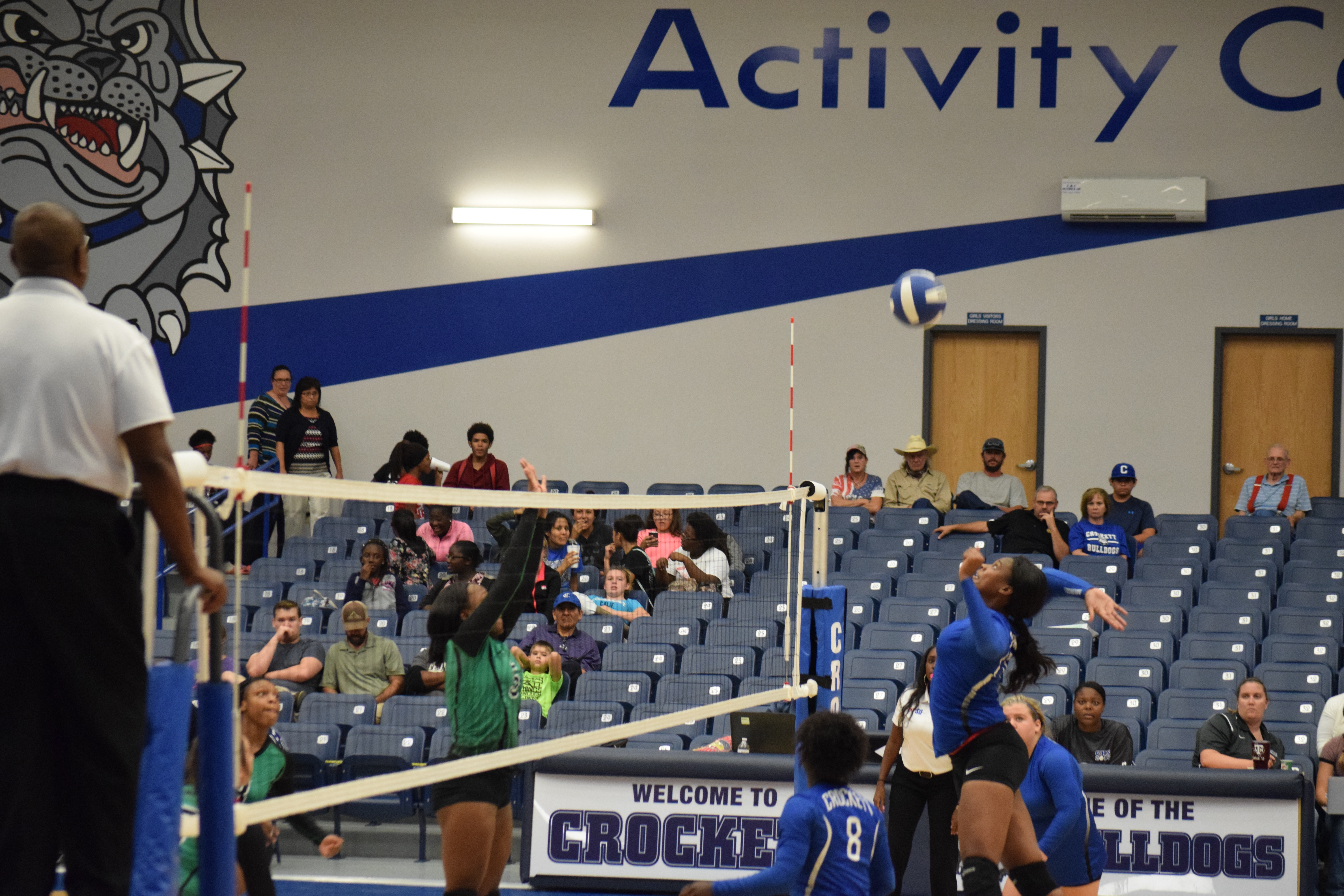 By Will Johnson
Messenger Reporter
CROCKETT – The Crockett Lady Bulldogs were in need of a victory on Tuesday, Oct. 4 in order to keep their flickering playoff hopes alive as they welcomed the Hempstead Lady Bobcats to the Andrew J. Hopkins Activity Center.
The Lady Bulldogs opened the second half of district on Tuesday but just as the first half started, they fell to Lady Bobcats in four sets.
The first set went to the visitors by a score of 25-15. Crockett looked good in the early part of the contest as they were neck and neck with Hempstead with the score 5-5. The Lady Bobcats began to pull away however and forced Crockett Coach Karla Gilbert to take a timeout with the 10-5 in favor of Hempstead.
The TO didn't seem to affect the Hempstead momentum, unfortunately, as they pushed the lead out to 15-6. The Lady Bulldogs managed to whittle the lead down somewhat but, the Lady Bobcats proved to be too much for their hosts in the first set as they won by a final of 25-15.
After the first set loss, the Lady Bulldogs stormed back to win the second set by a count of 25-16. The crucial third set went to Hempstead and the Lady Bobcats put things away in the fourth set to win the match by a score of 3-1.
Prior to the varsity matchup, the JV Lady Bulldogs defeated the JV Lady Bobcats by a score of two sets to none.
Crockett will travel to Onalaska for an Oct. 7 contest with the Lady Wildcats, while Hempstead will host the Anderson-Shiro Lady Owls on that Friday as well.
In other area volleyball action, the Grapeland Sandiettes defeated the Kennard Lady Tigers in straight sets on Tuesday. The Westwood Lady Panthers fell to the #1 ranked Leon Lady Cougars in straight sets (6-25, 11-25 and 11-25) and the Palestine LadyCats fell to the Mexia Lady Black Cats in four.
Will Johnson may be contacted via e-mail at wjohnson@messenger-news.com.