Serenity Place Opens School Doors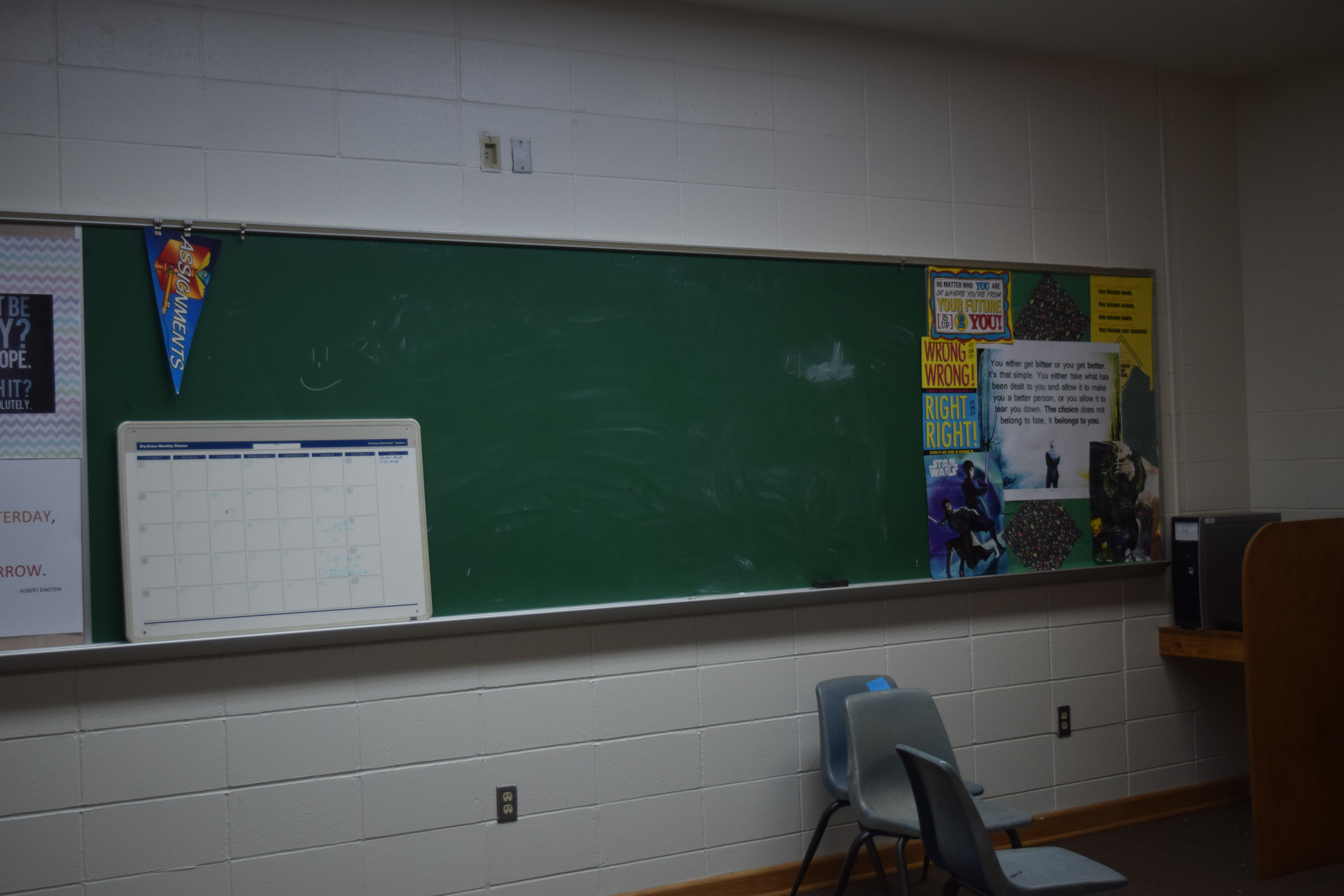 By Will Johnson                                                                                                                                                              Messenger Reporter
CROCKETT – While most area schools opened their doors to start the new school year on Monday, Aug. 22 (Lovelady ISD started on Wednesday, Aug. 24), the newest part of Crockett ISD didn't open for business until Monday, Aug. 29.
The most recent educational affiliate of CISD is known as Serenity Place and sits across Loop 304 from the district campuses. Serenity Place is a residential treatment center which deals with children in the care of
Child Protective Services who are waiting to be reconciled with their families or placed in foster care. The organization's stated mission is: "To provide a clean, safe, nurturing environment for children through educational, recreational, enrichment, and social opportunities."
Prior to the first day of class, Serenity Place Administrator Reina Acosta showed off the facility and said while Serenity Place is independent of the operation of the district, the educational curriculum was designed by and will be implemented by Crockett ISD. "They've been working on getting the computers set up this week and getting everything in place for next week. They're using computer software for that. It is going to be according to what each child needs," she said.
Asked to elaborate as to what she meant, the administrator explained, "You have to remember, it's not about the age of the child. For example, if you have a 17-year-old who has been in placement after placement after placement, they may have never achieved a grade level. We need to be aware of that. So, yes we do look at age but we also look at where they are in the educational system. This is where the computer software comes in because no matter what level a student may be on, we can deliver an educational curriculum to them."
Aco
sta expressed the complex
ities of children in foster care are sometimes "… heartbreaking at certain levels. So what can we do? We can provide a place for them to go that's safe and somewhat therapeutic and nurturing. That is what we have attempted to do here, in a facility that was originally set up for punitive reasons as opposed to therapeutic reasons."
Along those same lines, Acosta was asked if the children ever voiced complaints about the fencing surrounding the old state school facility. "The kids will always say you have me trapped here because of the fence. They sometimes tell us they want to go home but they can't because of the fence. That's when we get the temper tantrums but once we're able to calm them down – it may seem odd – but that is when they actually like the fencing. A lot of these kids come from instability and chaos. Home is something chaotic and a schedule is something uncomfortable for them. They were left to roam on their own."
"Everyone wants some type of structure," she continued. "Everyone wants some form of guidance. Structure teaches discipline and discipline is a positive characteristic to have. We have to start slow with of the kids. We will start out with little projects and a lot of time we use arts and crafts. Arts and crafts teaches a lot of patience, Learning how to draw or designing a cartoon strip, teaches them patience. It also may bring out something they may not know they are good at. A lot of things they do, they may not even recognize as structured activity."
An area of concern voiced by some members of the community pertains to the amount of police
calls to Serenity Place. Acosta was asked specifically about this and replied, "It is a normal part of a residential treatment center. The incidents that we have called on – that we have a duty to report on – are when there is an injury to our staff or a child, when a kid is missing or something where we want it documented. It may seem like a lot of instances, but when you have 38 kids, it may seem like a lot but it really isn't. What we have called the police for is a staff assault or kids fighting each other. What we have discovered is Crockett is not equipped for these types of calls. They will not remove a juvenile. They have said they have no place to take them. Basically, we need to make sure these things don't happen, but when you have two 17-year-old boys in a heated argument, they will fight each other."
Changing gears somewhat, Acosta was asked to describe a typical day in the life of a child at Serenity Place. "They wake up and get ready for breakfast. Their schedule will change a little now that school is starting. They will make their beds and clean up their rooms and then we will bring them down to the cafeteria for breakfast. Once school starts, I believe they will be starting class at 7:15 a.m. We try to give these kids as normal a life as possible. Now, they're not going to the mall once school is out but they do get to go shopping. There was a group that went to Lufkin today to buy clothes and we took a group of girls to yesterday."
Before the question was asked, Acosta explained most of the children received vouchers from the state to help defray costs associated with everyday items.
An
other resource Serenity Place hopes to utilize is CASA (Court Appointed Special Advocates) of the Pines. "They are eager to help in any way, shape or form and have offered their services to us during the town hall meeting last week at CISD. We also were contacted by the LEOs from the Lions Club. They had a social event out here with our kids," Acosta said.
"We would like to do more things like that with the community. I would like to involve the community a little more and help alleviate any fears or concerns they may have. I want to bring information to the community so they might make better judgements and help remove any preset ideas they may have. These aren't cute and cuddly kids. That is not what we're saying. They are kids with issues but the issues have reasons behind them. These are issues that were created by a previous home environment. A lot of times, it was either physical, emotional or sexual abuse. These aren't your average, everyday kids," she said.
Will Johnson may be reached via e-mail at [email protected].