Counterfeit Bills Reported in Houston County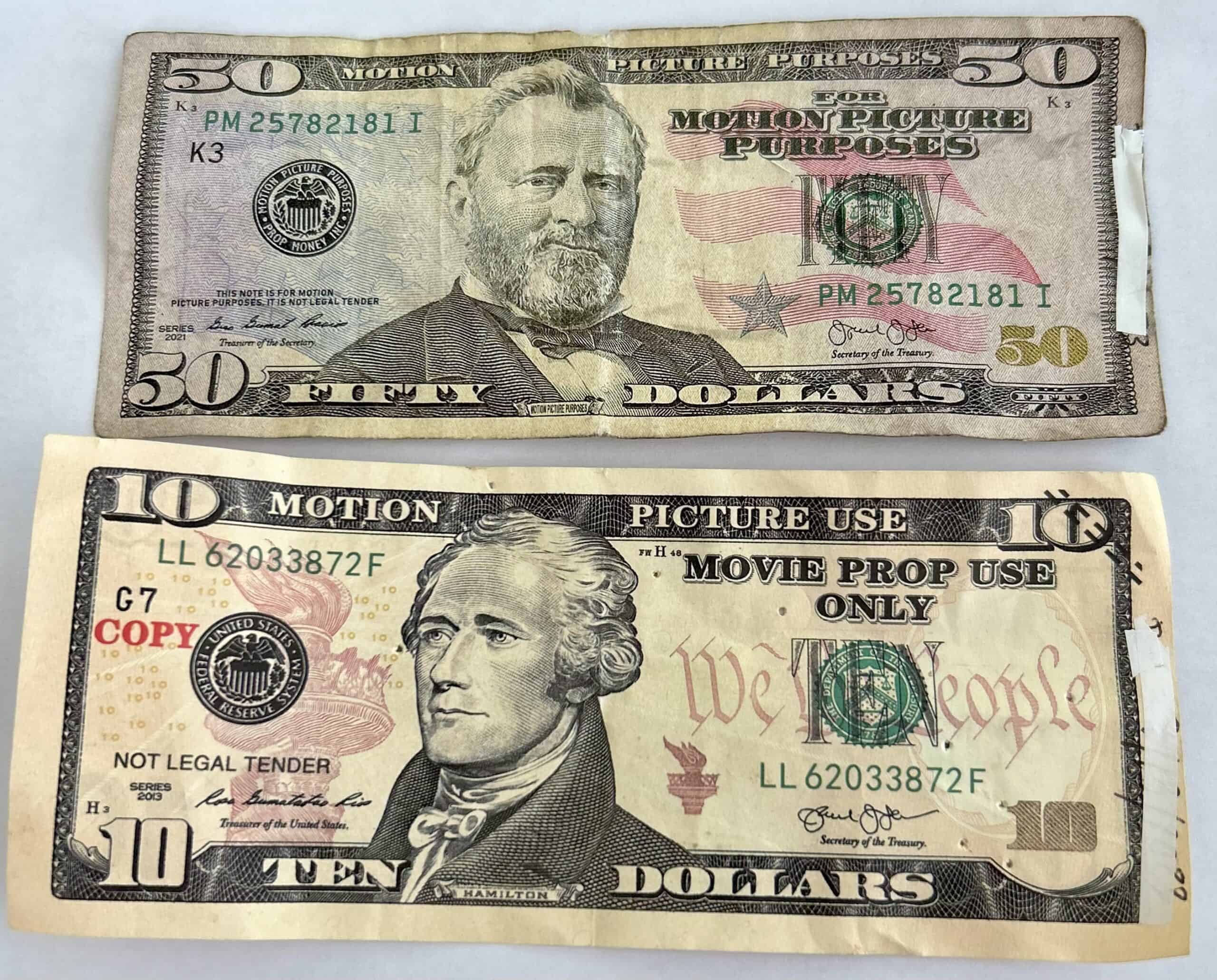 Counterfeit bills circulating in Houston County can be quickly spotted if you look for the stamp on the front noting the bills are for film production only. 
By Greg Ritchie
Messenger Reporter
HOUSTON COUNTY – Houston County residents in general – and business owners in particular – might want to take a second look at the cash in their wallets and cash registers. There is a rash of fake bills making its way through Houston County, causing losses to local businesses and calls to the U.S. Secret Service to investigate.
Kathy Cawley, Manger of the Crockett branch of Prosperity Bank, told The Messenger they started noticing a huge increase in counterfeit bills coming in from local businesses. But not the kind of counterfeit you see in movies with ink and hidden presses – the bills coming in were almost identical to normal money except for one thing – they had "Motion Picture Use Only" stamped right on the front. The bills, available for sale online, are used in movies and for the most part, can pass for the real thing if you're not looking for that stamp.
"We've seen a major increase in those bills, probably every week for at least a month, and that's just very rare for us to get anything like that," Cawley said.
Cawley explained you can't miss the signs of the fake bills if you know what to look for.
"It's to the right of the face on the bill, right at the top and in bold black lettering, it says, 'For Motion Picture Purposes,'" Cawley noted. "Other than that, it looks genuine."
The Messenger was able to discover several stamps that can be on the bills, including, "Movie Prop Use Only" and "For Motion Picture Use Only."
Cawley can understand how the bills might go unnoticed by someone counting a large number of bills or working at a busy store with quick and repeated cash transactions. For the business owners, it's a loss of revenue and for the bank, a serious matter.
"We complete documentation on it and it goes to the Secret Service," Cawley said. "They review it and take it from there."
If you receive one of these notes, call the local police. This could be just kids turning a little joke into a federal investigation, or something more serious.
They always told us there would be time enough for countin' when the dealin's done, but in this case, go ahead and count those bills and make sure to give them a second look.
Greg Ritchie can be reached at [email protected]