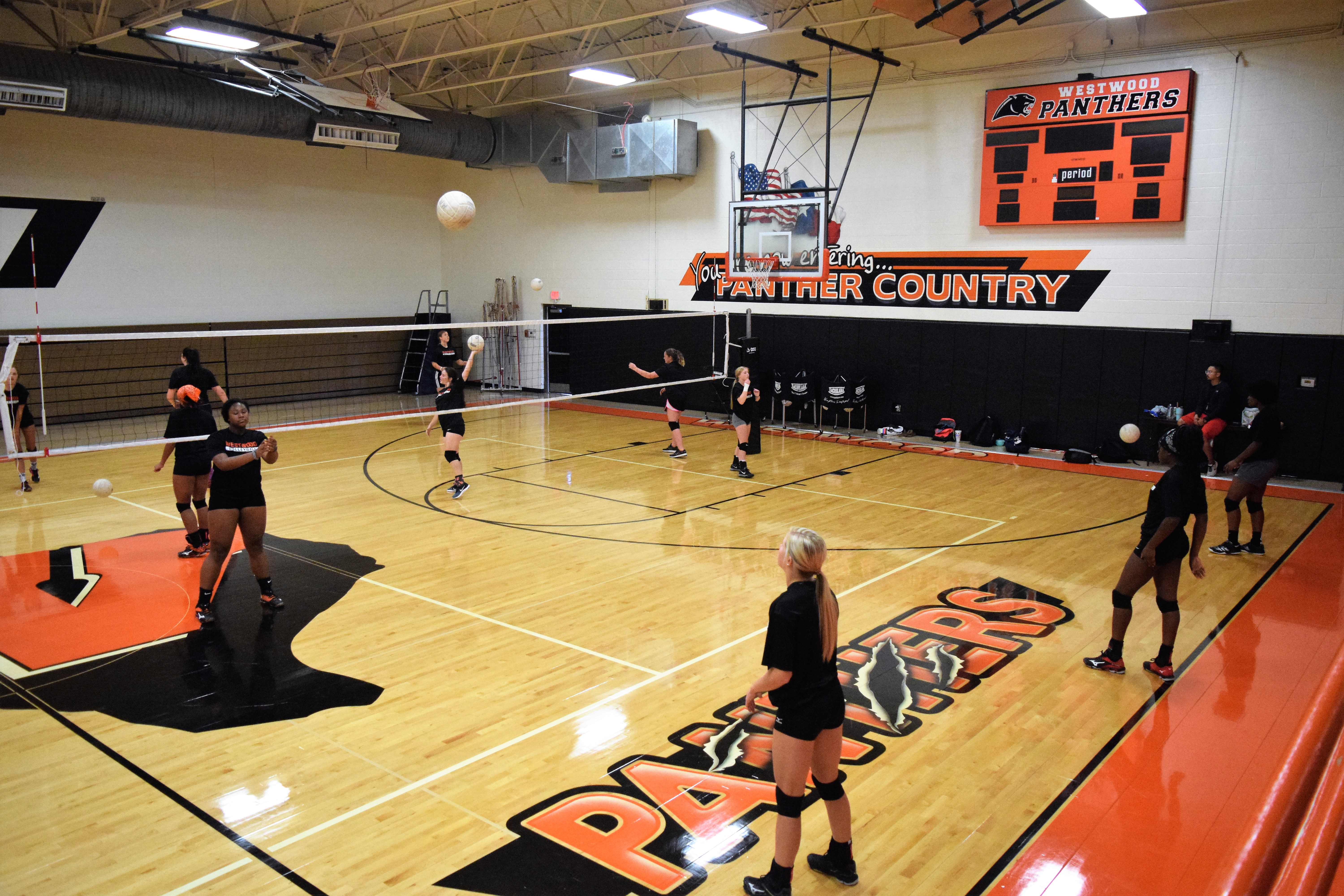 By Will Johnson
Messenger Reporter
WESTWOOD – What do you get when you take a playoff team, add a new coach with a ton of enthusiasm, throw in a bunch of experienced players and lose a perennial powerhouse from your district? You get the 2018 Westwood Lady Panthers volleyball team.
Before practice on Monday afternoon, Head Volleyball Coach Sidnee Fitzpatrick took time to discuss her team's upcoming season.
"This is my first year of coaching and my first year at Westwood. I just graduated from Dallas Baptist University. I played there and started as a freshman," she said.
Her resume coming out of college is impressive, to say the least. Fitzpatrick was nominated for the 2018 NCAA Woman of the Year Award, was a four-year letterman at DBU and was a two-time First Team All-Heartland Conference selection during her career, according to the DBU website.
"So far, I see a lot of talent," Fitzpatrick replied when asked for her initial assessment of her team. "The girls are very close, they are super talented and we will have a very successful season, as long as we are the hardest workers and play as one."
The new coach said she was still learning her team but added with the help of at least seven returning players, the learning curve would be relatively short.
As far as what she sees as the team's strengths, Fitzpatrick said one of the major strong points is how much the players seem to love the game.
"It's like they enjoy it so much, they don't want to lose. Every time they play, they go all out. It's just a passion for the game," she said.
In regard to a team weakness, she said like many other high schools, the weakness is communication on the court.
"It's just calling the ball, communicating with the setter, telling them if the ball needs to be higher and communicating in the front row. The relationships and the passion for the game will not be any problem," she said.
The Lady Panthers will be in District 20-3A along with: the Buffalo Lady Bison; the Crockett Lady Bulldogs; the Elkhart Lady Elks; the Frankston Maidens; the Groesbeck Lady Goats; and the Teague Lady Lions.
Concerning the Lady Panthers district, Fitzpatrick said, "I know Elkhart is our biggest rival and that's really all I know. I'm kind of thankful I don't know much about it do I'm not stressing over it. We're just going into every game and expecting to work the hardest."
Players to watch for are Jaycee Weston, Katelynn Hutchens and Jordan Carter.
Will Johnson may be contacted via e-mail at wjohnson@messenger-news.com.