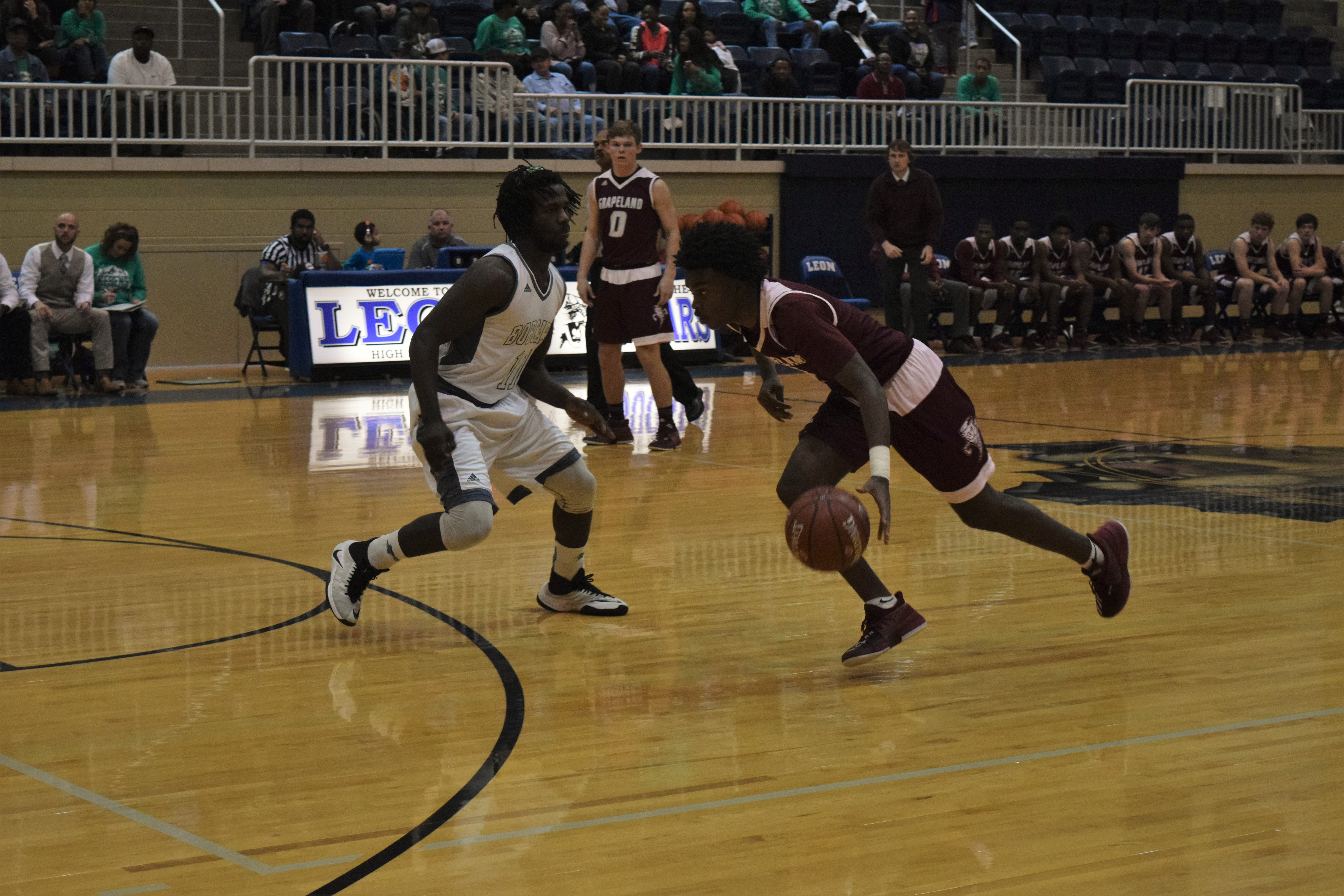 Sandies Well-Represented 
By Will Johnson
Messenger Reporter
GRAPELAND – With the conclusion of the Grapeland Sandies 2017-2018 basketball season, the All-District picks for District 20-2A were released.
Selected as Co-Coaches of the Year were Grapeland Sandies' Head Coach Cannon Earp and Big Sandy Wildcats' Head Coach Kevin Foster.
The MVP of the district was Grapeland Sandie BJ Howard.
The Offensive Player of the Year for District 20-2A was Lovelady Lion Jay Thomas Robinson.
The Defensive Player of the Year for District 20-2A was Grapeland Sandie Tyrin Wiley.The Newcomer of the Year in District 20-2A was Lovelady Lion Seth Murray.
The First Team All-District selections forDistrict 20-2A included Grapeland Sandies Deco Bryant, Rick Frauenberger and Javion Joseph.
Also selected for First Team All-District honors were Big Sandy Wildcats Britton Dickens and Cole Foster.
In addition, LoveladyLion Michael Price and Centerville Tiger Dillon Denmon were selected to the First Team squad.
The Second Team All-District selections for District 20-2A included: Grapeland Sandies Keizion Ashford and Josh "Bear" Ackley; Big Sandy Wildcats Samuel Richards and Kase Sutherland; Centerville Tiger Hunter Free; Groveton Indian Davuarrio Horace; Latexo Tigers Justin Bobbitt and Sonny Townsend; and Lovelady Lion Colt Robinson.
The Messenger would like to extend its congratulations to all the young men on the list for a very enjoyable 2017-2018 basketball season and for a job well done.
Will Johnson may be reached via e-mail at wjohnson@messenger-news.com.