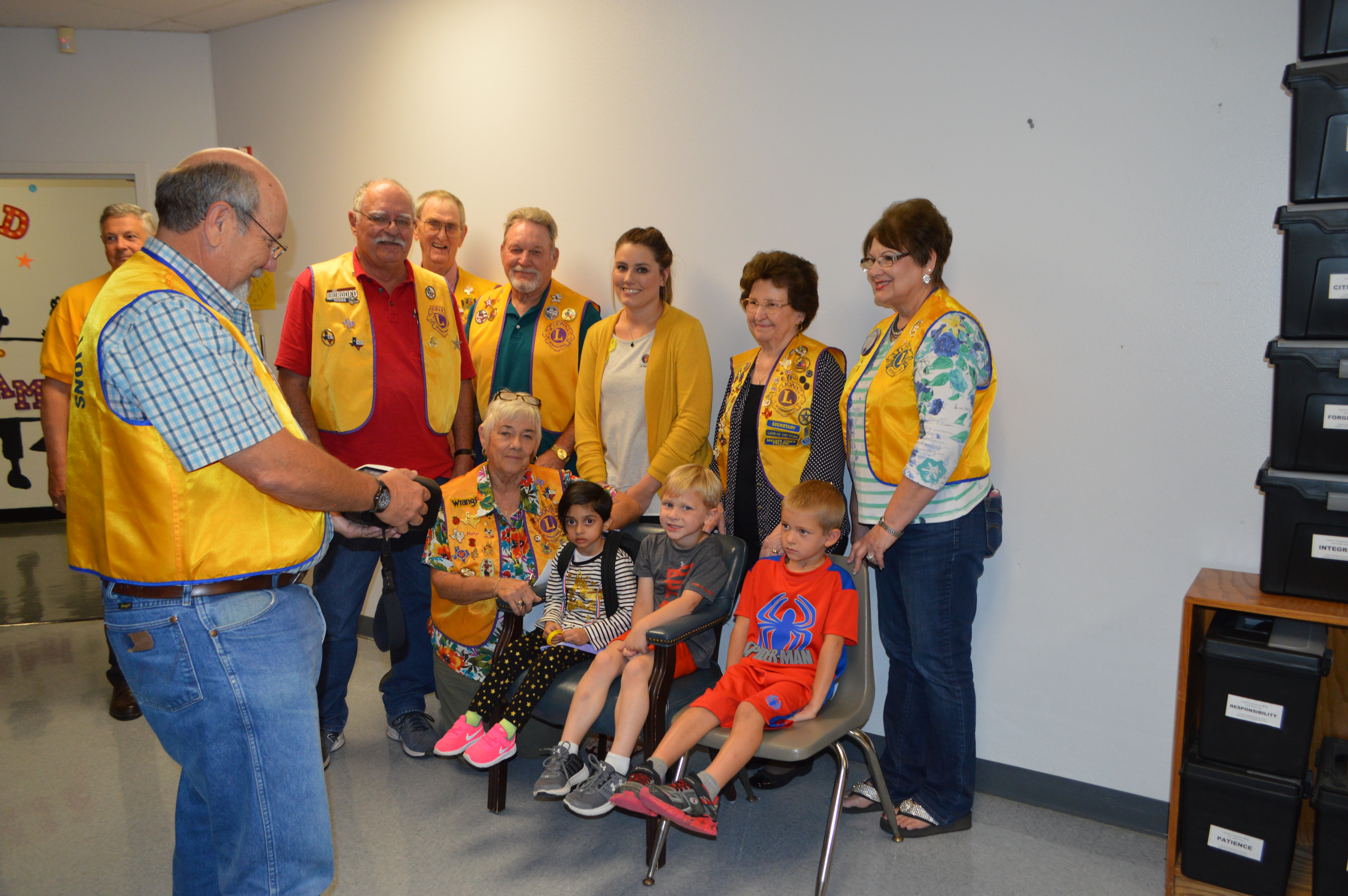 By Will Johnson
Messenger Reporter
 HOUSTON COUNTY – The Grapeland Noon Lions Club had a busy week in helping to identify vision issues with area school children.
On Tuesday, Sept. 12, the Grapeland club was at the Grapeland Elementary School to conduct Spot Vision testing on the younger students.
According to the makers of the device, the Welch-Allyn company, Spot Vision screening involves using "… a handheld, portable device designed to help users quickly and easily detect vision issues on patients from 6 months of age through adult. Spot screens both eyes at once from a nonthreatening 3-foot distance. The touch-screen display allows for one-touch activation, simple management of patient data entry, and easy configuration for both vision screening and auto-refraction applications."
After the Tuesday screening, members of the Grapeland Noon Lions Club traveled to Crockett on Thursday, Sept. 14 to assist the Crockett Lions Club with vision screening at the at the Crockett Early Childhood Center. The two clubs were able to screen around 140 Kindergarten and Pre-Kindergarten students at the ECC.
Will Johnson may be contacted via e-mail at wjohnson@messenger-news.com.