Riess Takes Second at State Powerlifting Competition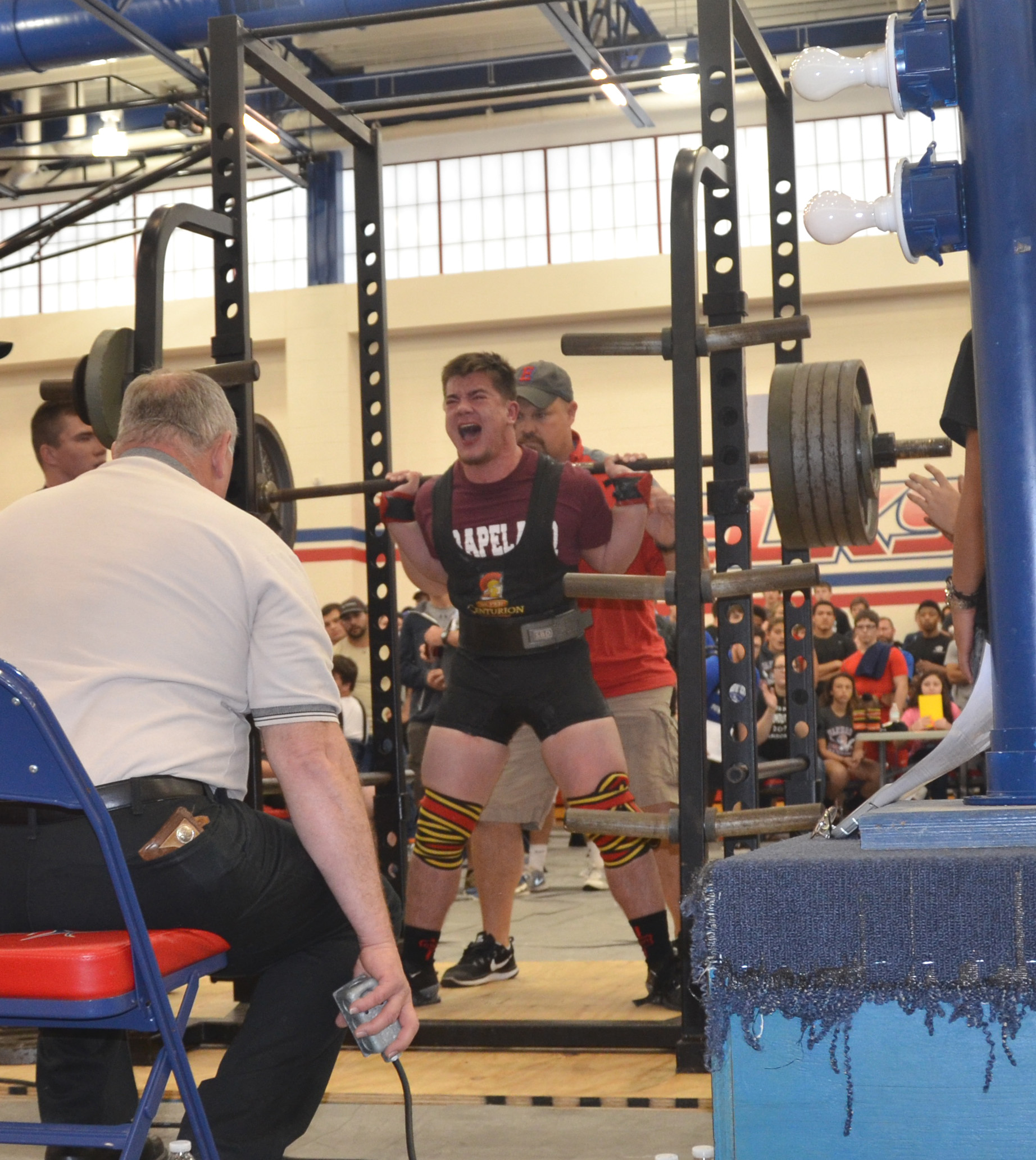 By Will Johnson
Messenger Reporter
AMARILLO – Grapeland High School senior Cameron Riess closed out his high school powerlifting career with a second place finish at the Texas High School Powerlifting Association's State Meet on Saturday, March 25 in Amarillo.  
Riess earned the silver medal in the 181 pound weight class, Division III with a total of 1,505 pounds lifted. His total was comprised of 600 pounds in the squat, 405 pounds on the bench press and 500 pounds in the deadlift.
He was edged out of first place by Michael Rodriquez of Axtell who had a combined lift of 1,520.
The GHS senior was also awarded a plaque in recognition of being named the State's Outstanding Bench Presser, Division III of the Heavy Platform. This award is based on a formula consisting of body weight versus pounds lifted.
While in Amarillo, Riess was presented with a $1,000 college scholarship from the THSPA and was one of only three awarded from Region 3. Riess was also recently named to the THSPA Team Academic All-State First Team.
From all of us at the Messenger, congratulations on these prestigious achievements and best of luck in your future endeavors.
Will Johnson may be reached via e-mail at [email protected].