New Texas Laws Go Into Effect in September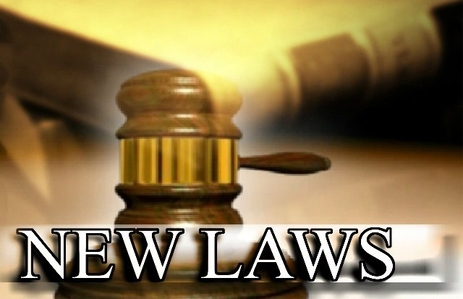 By Greg Ritchie
Messenger Reporter
AUSTIN – Although many Texas voters were keeping a close eye on property tax relief and the impeachment of Texas Attorney General Ken Paxton, the latest state legislative session was a busy one, with new laws effecting everything from COVID mandates, transgender issues and school safety. Here are some of the laws which took effect Sept. 1 which will effect our East Texas communities.
Help for rural sheriffs. Senate Bill 22 looks to improve the funding for rural sheriffs' offices, providing $330 million dollars to fund salaries for sheriffs, deputies and prosecutors, with the monies to be distributed through grants, based on population size.
Transgender issues. The state took some concrete steps to define what will be acceptable when it comes to dealing with transgender issues with minors. Doctors who prescribe puberty blockers or hormone therapy to minors will lose their license to practice medicine. Drag shows and other sexually-suggestive performances will not be permitted to be performed in front of children. The law also criminalizes businesses hosting such shows and performers who dance suggestively in the presence of minors. Transgender college athletes will be restricted to competing with athletes of the gender of their birth. This law also applies to athletes from kindergarten through high school.
School security. A new law requires an armed officer at every school campus in Texas. School staff must also receive training in mental health issues with children. The law is flexible for schools, allowing the armed officer to be a peace officer, a school resource officer, a school marshal or a school district employee. State funds were allotted to each school district to establish active-shooter protocols (around $10 per student,) with another $1.1 billion for school security to be administered through Texas Education Agency. (TEA) Laws concerning marijuana, E-cigarettes, alcohol and their consumption or possession near public school property or certain school events were strengthened.
"Rogue" district attorneys. Courts will now be allowed to remove "rogue" district attorneys for official misconduct if they refuse to pursue certain types of crimes, such as those related to abortion or election related crimes.
New COVID mandates. Texas is now banned from enacting new mandates regarding masks, vaccines or closing of businesses or schools due to COVID. The law leaves some leeway for certain facilities such as prisons, hospitals and assisted living centers or nursing homes.
Greg Ritchie can be reached at [email protected]