Lufkin, Crockett Police Arrest Man Wanted for Murder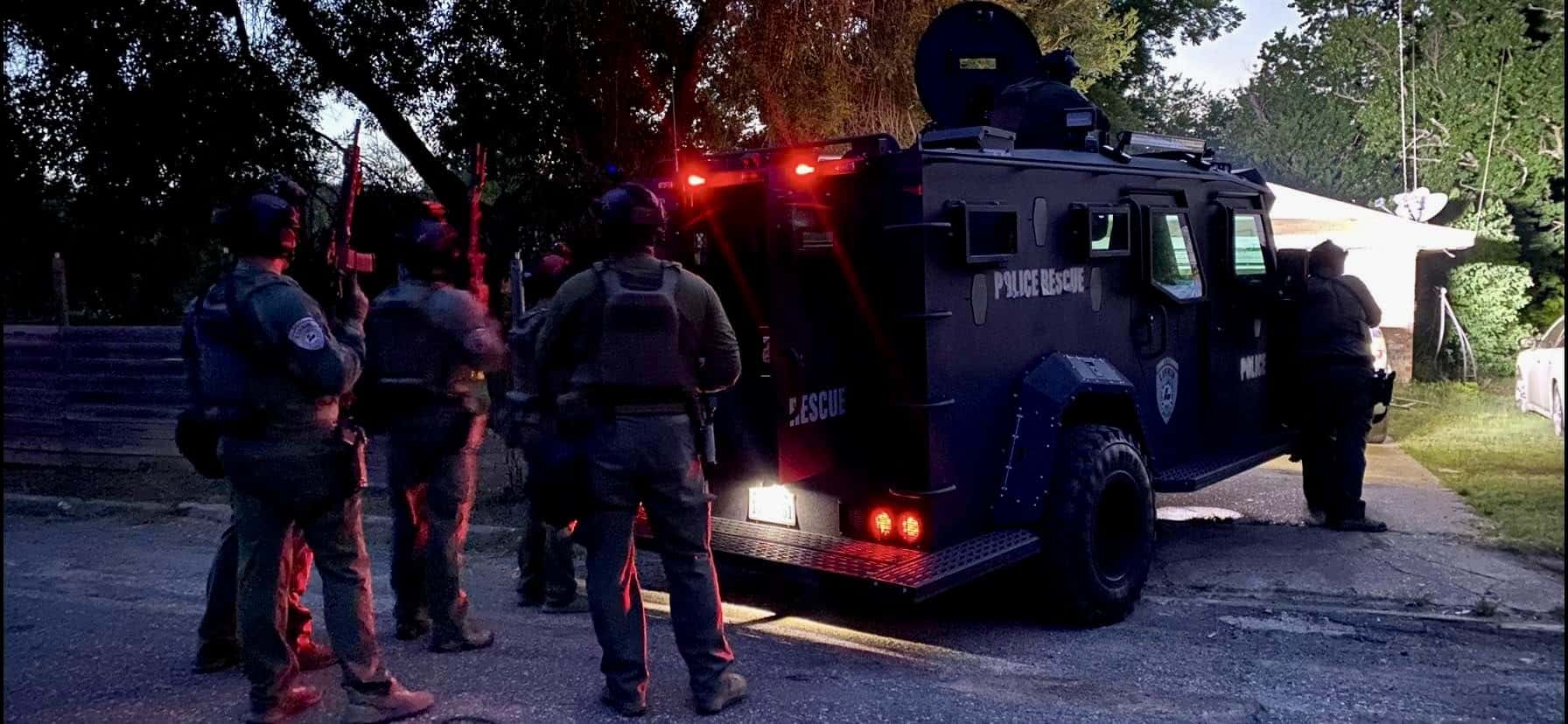 By Greg Ritchie
Messenger Reporter
CROCKETT – As The Messenger reported live on our social media pages, Crockett Police Department (CPD) blocked access to Briar Lane at the intersection of East Bowie in Crockett Monday, July 10 while they worked with Lufkin Police Department (LPD) and swat to apprehend a suspect wanted for murder.
Neighbors reported the officers had closed off the street and were requesting the suspect to exit a home on the street. Sources told The Messenger the suspect did eventually exit the home without incident and without injury to law enforcement or to himself.
LPD later released a statement regarding the incident:
"A multi-agency task force arrested a Crockett man in connection to the April shooting death of Lufkin man Richard Coutee. Trederrick Dewayne Sherman, 17, was taken into custody on a murder warrant just before 9 p.m. at a home on Briar Lane in Crockett. His arrest followed a coordinated effort by Lufkin and Crockett Police Departments, the U.S. Marshals Service and the Texas Department of Public Safety.
Coutee was shot to death April, 3, around 11:15 p.m. on his front doorstep in the 1100 block of Maberry Street in Lufkin. A juvenile suspect and Cassidy Johnson, 17, of Lufkin, have also been charged with murder in the incident.
Sherman's arrest marks the third in the case with Jardon Lamontre Castle, 18, of Jasper, still at large.
Anyone with information on Castle's location is asked to contact the Department at (936) 633-0356 or Crime Stoppers at (936) 639-TIPS if they wish to remain anonymous."
All suspects are presumed innocent until proven guilty in a court of law.
Greg Ritchie can be reached at [email protected]