Local Farrier Proves Size is No Obstacle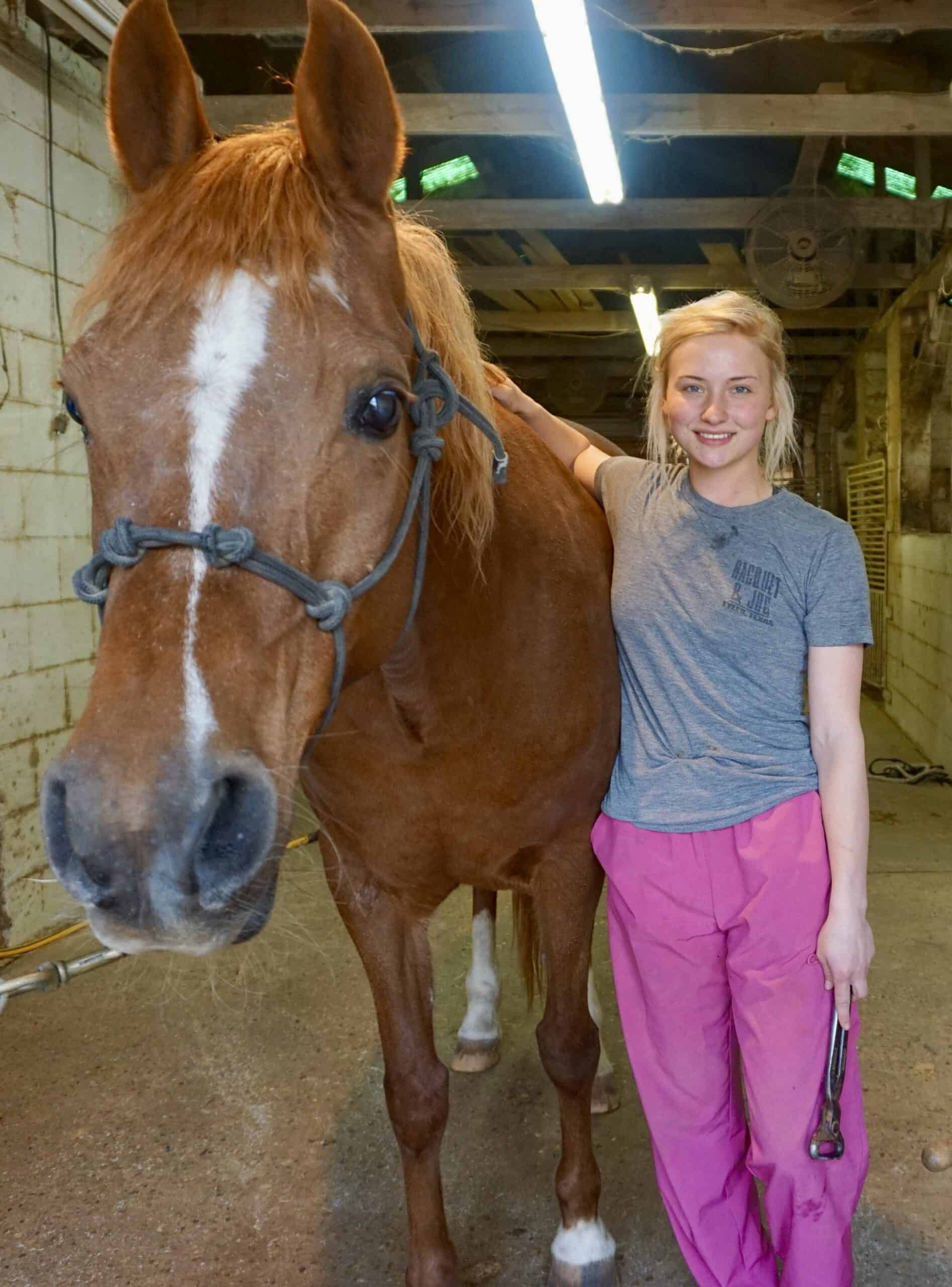 By Greg Ritchie
Messenger Reporter
HOUSTON COUNTY – When you first meet 22-year-old Summer Cutler, you might be forgiven if you ask her if she can carry that gallon of milk all by herself. At just a shade over five feet tall, Cutler might seem to some to be a dainty young girl. But this young lady packs a punch most good old country boys would envy.
Cutler is a a lifelong farrier, shoeing horses around Houston County. Loved and respected by her customers and the horses themselves, Cutler also has a nursing degree. What does a young farrier do in her spare time? Butcher cows, of course.
Cutler is still a little surprised when people who own cattle still buy beef wrapped in cellophane from a supermarket. She said nothing relaxes her more than 'cutting up some cows' after a long day with the horses.
Cutler learned the farrier trade at the young age of 15 with her sister from their father. Her small size is what makes her so effective. Maneuvering around horses many times her weight and size, she is just small enough to fit under the belly and get those hoofs shaved and cleaned while keeping the animal calm.
Meeting Mrs. Cutler at a local ranch and watching her work was all it was promoted to be – something akin to watching a painter make a blank page look like an Italian mountain village. Her tact with both customers and their horses gives away her true strength – confidence in herself.
Cutler is one of the young people who seem to be aged beyond their years. Calm but strict with the horse, kind and personable with the customer – all hiding a deep-rooted sense of purpose and an understanding of what is important in life. This reporter pointed out to Cutler that most girls her age are probably enjoying online videos or other modern hobbies. She had a pretty good answer to that.
"I think whenever it comes down to it – I mean look around," Cutler explained. "We need to start taking care of ourselves and everybody's going to need a nurse, a farrier and a butcher. This is what we came from."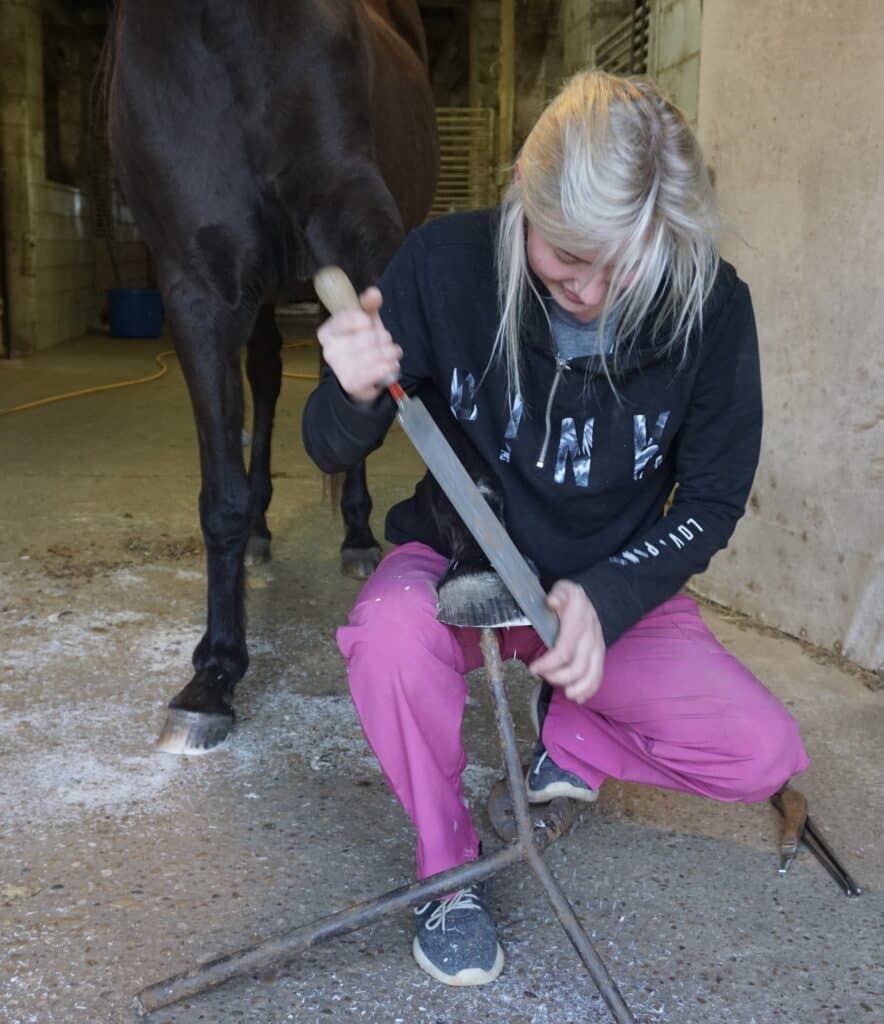 Cutler grew up in Grapeland and graduated from school there. She and her husband and two-year-old son still live in Houston County and form a quiet part of those local heroes this newspaper so loves to meet and learn more about.
The work can be hard on the legs and back, especially in the dry summer heat.
"It does get hard whenever there's a drought. I feel like I'm cutting on a cinderblock," Cutler said. "It's just so hard to clip through when they get so dry and rock hard. I remember when I was 16 just thinking, 'I'm not going to make it!' I guess I am a lot stronger than I used to be."
Cutler is careful but still gets advice from anyone watching her work. They all say the same thing.
"They tell me, 'You need to wear chaps, you need to wear gloves!' When it's 100 degrees outside I can't work from all the sweat. But I haven't cut my hand once," Cutler said.
The 110-pound Cutler admits female farriers are rare. Customers might be excused for doubting her abilities at first glance, but on this day somewhere between Crockett and Lovelady she joked, answered questions, posed for a picture for the newspaper and never missed a beat, working on several horses all the while.
Cutler says she hasn't suffered many injuries in her career, "…at least not as a farrier…" she says, grinning. Well, there was that one time at that rodeo.
"I got kicked in the esophagus once, but I was ok!" Cutler laughed. "I mean, I won the rodeo. I couldn't breathe but I was lucky – it could have been much worse."
The hardest part of a farrier's work?
"Ugh, mules!" Cutler said.
Greg Ritchie can be reached at [email protected]