Make-it or Break-it Week for Teams
By Chris Boothe
Messenger Sports
Fall is in the air, and every game is meaning more and more. This week is no different as several teams can clinch playoff berths while others continue to fight for their playoff lives. This will be a make or break week for a lot of teams, and when their season ends. Here is a look at this week's action.
Grapeland Sandies (4-4, 1-2) vs. Wortham Bulldogs (4-4, 0-3)
Friday, November 3, 7:00 pm
Bulldog Stadium, Wortham, TX
While it wasn't what the Grapeland Sandies hoped for, the loss to Tenaha on Friday night was not a season-ender. It does eliminate the Sandies from contention for the district title, but the Sandies are far from done playing football. With Wortham and Mt. Enterprise remaining on the schedule, the Sandies need to win just one of those two to clinch a playoff berth.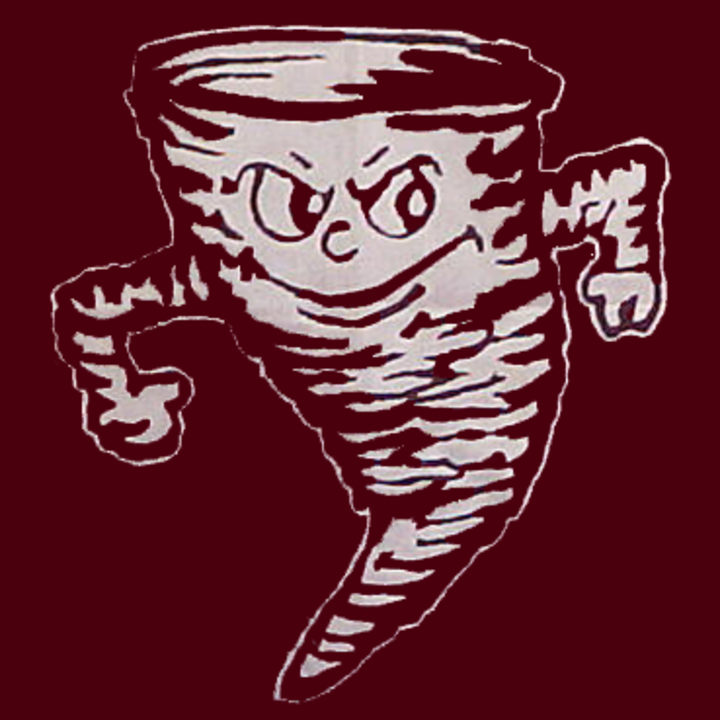 Four straight wins to start the year had the Bulldogs feeling good about the season. Unfortunately the Bulldogs are in the midst of a four-game losing streak including a 49-20 loss to a Mt. Enterprise team that forfeited a game due to lack of players a week earlier.
While Wortham has the ability to pass the ball (83.3 yards per game), the Bulldogs rely on their rushing attack with 178 yards per game. Stephon Ester is the bell cow in the backfield. The senior running back leads the team with 1,009 yards (139 carries) and 13 touchdowns on the season. Ester is the complete and total focal point of the Bulldogs offense, as no other player has more than 140 yards rushing on the year.
Crockett Bulldogs (2-6, 1-2) vs. Garrison Bulldogs (4-4, 2-1)
Friday, November 3, 7:30 pm
Monte Jack Driskell Stadium, Crockett, TX
The Crockett Bulldogs hopes are alive and well after a resounding win over the Frankston Indians on Friday night. While it kept their chances alive, the Bulldogs must win each of their next two games if they want to continue playing their season. First up will be a Garrison Bulldog team that has been impressive as of late.
Hot and cold is one way to describe Garrison. The Bulldogs opened the year with a pair of losses to Tyler Gorman and San Augustine before winning their next two games over Shelbyville and Alto. Since then it has been Jekyll and Hyde. An 18-point loss to Hughes Springs was followed up by a 49-0 win over Frankston to open the year.
Right after that the Bulldogs fell 58-0 to the Newton Eagles. Garrison was able to right the ship last week, taking down an upstart Hemphill team 55-12. That win was huge as it puts Garrison in control of their playoff destiny. A win over Crockett would clinch a playoff spot with one game remaining on the schedule, while a loss would throw the district into complete chaos.
Lovelady Lions (5-3, 3-0) vs. West Hardin Oilers (1-7, 0-3)
Friday, November 3, 7:00 pm
Lion Field, Lovelady, TX
Since losing to Timpson in their non-district finale, the Lovelady Lions have run off three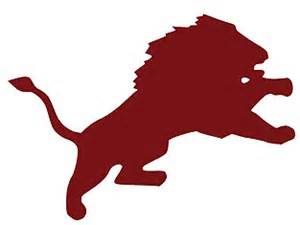 consecutive wins. None more impressive than last week's takedown of preseason favorite Centerville. Awaiting the Lions next week will be rival Groveton, but first Lovelady must navigate past a potential trap game against the West Hardin Oilers.
West Hardin has seen their fair share of struggles this year. The Oilers are just 1-7 on the season, with their lone win being a 57-18 win over Acadiana Christian (LA). West Hardin is still winless against teams from the state of Texas. In district play the Oilers have lost by an average score of 56.7-15.6, with their worst loss being a 50-0 shutout by Centerville in their district opener.
Elkhart Elks (3-5, 1-4) vs. Groesbeck Goats (4-4, 2-3)
Friday, November 3, 7:30 pm
Jerry Ives Memorial Stadium, Elkhart, TX
Riding a four-game losing streak can sting. Riding a four-game losing streak during district play can sting a little more. Fortunately for the Elkhart Elks, they are in a eight team district, and despite losing four in a row, are still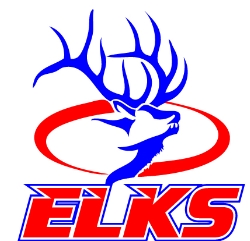 playoff eligible. While the Elks would have to win out and get some help, Elkhart is still mathematically in play for the fourth and final playoff spot. One of the teams tied for fourth will pay visit on Friday night to Ives Memorial Stadium, as the Groesbeck Goats will put it on the line for a playoff spot.
The Goats are a past first team that average 183 through the air and 123 on the ground a game. Junior quarterback Ty Hale leads the charge for the Goats offensively. The junior signal caller has 1418 yards passing with nine touchdowns to just four interceptions. The running attack ferocious and fearsome, but can do damage with Ameer Lee carrying the ball for three touchdowns and 557 yards this season.
Palestine Wildcats (4-4, 2-2) vs. #1 Carthage Bulldogs (8-0, 4-0)
Friday, November 3, 7:30 pm
Wildcat Stadium, Palestine, TX
To be the best you have to beat the best, and Palestine will get that chance on Friday night. For the third consecutive week, an area team will face a top ranked team in their respective classification. For the Palestine Wildcats, it will be welcoming the defending State Champion Carthage Bulldogs to town for Senior Night.
Offensively and defensively the Bulldogs are superb this year, defeating opponents by an average score of 45.3-18.6. In district play alone, the Bulldogs are defeating teams by an average of 29.8 points per game. The offense is paced by Texas commit Keaontay Ingram. The bruising running back has carried the weight of the Bulldogs offense, but is far from their only weapon. Quarterback Anthony Wilson and wide receiver Dewaylon Ingram pack a punch.
Defensively look for linebackers Ahmad Brown and Mykel Gates to play a big role.
Westwood Panthers (1-7, 0-5) vs. West Trojans (6-2, 4-1)
Friday, November 3, 7:30 pm
Trojan Stadium, West, TX
Looking to play spoiler, the Westwood Panthers will hit the road on Friday night, as they look to upend the West Trojans in a district showdown. West enters Friday's contest just a game back of Malakoff for the district lead, but a win by the Panthers could spoil the Trojans hopes.
West is a run first team that is averaging 210 yards per game on the ground. While the numbers aren't eye popping by one singular player, as a whole the Trojans are very effective. Senior Paeton McFarlin leads the team in yardage with 720 yards to go with three touchdowns. Fellow senior, Jacob Bates leads the team with nine touchdowns on just 289 total yards rushing.
Trinity Tigers (2-7, 2-3) vs. Kirbyville Tigers (3-4, 2-2)
Friday, November 3, 7:30 pm
Tiger Stadium, Trinity, TX
Don't look know, but the Trinity Tigers have survived the gauntlet from early in district play, and are just a half game back in playoff contention. The team they are just behind will be paying a visit on Friday night, as Trinity will wrap up their regular season against the Kirbyville Tigers.
For Trinity, the scenario is simple. Win and they are in the playoffs, as it would give Trinity the tiebreaker, and with Buna looming, Kirbyville would be seeing another playoff type game next week.
Kirbyville sputtered out of the gates due to Hurricane Harvey, and has been up and down ever since. Kirbyville has looked extremely good in wins over Westwood, Kountze, and Warren, but has struggled against everyone else on their schedule.
Groveton Indians (5-2, 3-0) vs. Centerville Tigers (5-3, 2-1)
Friday, November 3, 7:30 pm
Tiger Stadium, Centerville, TX
The final two games will be crucial if the Indians want to lay claim to the district championship. First up is a Centerville team that is coming off a loss to Lovelady and fighting to avoid the third playoff spot. Groveton on the other hand is building momentum after a 53-14 win over West Sabine.
Numbers wise, the Indians have been dynamic this year, averaging over 300 yards per game passing. Senior Haden Terry has been lighting up opposing defenses, but will be tested by a physical and aggressive secondary from Centerville.
Alto Yellowjackets (2-7, 1-2) vs. Cushing Bearcats (4-4, 0-3)
Friday, November 3, 7:30 pm
JF Whitaker Stadium, Cushing, TX
Alto has survived their murders row to open district play and will now see a slight reprieve in their schedule. Next up will be a road trip to Cushing to face a Bearcat team that currently sits at 0-3 in district play.
Cushing was riding a four-game winning streak midway through the season, including wins over Hawkins, Burkeville, Union Grove, and Colmesneil. Since then, wins have been hard to come by, as the Bearcats have lost each of their last three games. None of those losses have been close, as the average margin of defeat has been 34 points per game.