Let the Playoff Quest Begin
By Chris Boothe
Messenger Sports
District play has arrived for everyone, as some teams begin their quest for the playoffs while others fight to stay in the hunt. Several teams look at big games with massive playoff implications, while others find themselves in an emotional battle this week. Here is a look at this weeks matchups.
Grapeland Sandies (3-2, 0-0) vs. Overton Mustangs (0-5, 0-0)
Friday, October 13, 7:00 pm
Sandie Stadium, Grapeland, TX
The Grapeland Sandies ended non-district play in emphatic fashion, using an explosive offense to down the Maud Cardinals 62-42. While the win was nice, it now means nothing in the grand scheme of the Sandies playoff hopes.
The run to the playoffs starts this week, as the Sandies open district play against the Overton Mustangs to kick off Peanut Festival weekend.
It has been tough sledding for an Overton team that entered the season with high playoff aspirations. The Mustangs are yet to pick up a win this year, and have lost by an average score of 46.2-8.6. Overton has reached double-digits scoring just once this year, falling to Simms Bowie 46-22 in their second game of the season.
Most recently the Mustangs fell 55-6 to the San Augustine Wolves. This comes just a week after facing a 34-6 loss to Como Pickton. By far the worst loss of the year came at the hands of longtime rival Price Carlisle, a 56-0 drubbing at home. Still, the slate is now clean for the Mustangs, as the 0-5 record has no bearing on their playoff run.
Crockett Bulldogs (1-4, 0-0) vs. Newton Eagles (4-0, 0-0)
Friday, October 13, 7:30 pm
Monte Jack Driskell Stadium, Crockett, TX
It's back to work for the Crockett Bulldogs on Friday night as they come off an emotional bye week and open district play against the Newton Eagles. The Bulldogs will be playing with a heavy heart following the passing of teammate Tyress Anderson. Still, it will be an all new season as the Bulldogs reset their record at 0-0 and begin their quest for the playoffs and district title, will playing for their fallen teammate.
The Eagles enter Friday's contests sporting an unblemished 4-0 record including wins over Silsbee, Diboll, Bridge City, and East Chambers. Newton has been outstanding this year offensively, scoring an average of 49 points per game. The Eagles also feature their trademark defense, holding opponents to just 17 points per game.
The Eagles will use their physical ground game that averages 305.3 yards per game. Junior running back Darwin Barlow averages half of that with 155 yards per game this year. The standout junior has 621 yards and 10 touchdowns already this season. The next leading rusher is junior quarterback Josh Foster. Foster has 202 yards and four touchdowns, while passing for 681 yards and eight touchdowns. The Bulldog defense will have to step up big to take down the high flying Eagles.
Lovelady Lions (2-3, 0-0) vs. West Sabine Tigers (1-4, 0-0)
Friday, October 13, 7:00 pm
Tiger Stadium, Pineland, TX
Coming off their bye week, the Lions are refreshed and ready to make another run at the playoffs. That al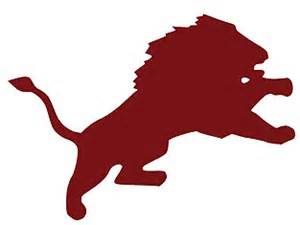 l starts on Friday night when Lovelady hits the road to face the West Sabine Tigers. These two teams have met up for some thrillers over the years, and this one looks to have early implications on the playoff race.
West Sabine has seen their share of struggles during the non-district slate, falling 1-4 to open the year. The Tigers lone win came three weeks ago with a 54-0 blanking of Burkeville. That was followed up with a 64-0 beating at home by the Tenaha Tigers last week. West Sabine does feature one common opponent, the Timpson Bears, a team both squads lost to. West Sabine fell 48-6 in their season opener, while the Lions suffered a 20-14 setback two weeks ago.
Elkhart Elks (3-2, 1-1) vs. Teague Lions (3-2, 1-1)
Friday, October 13, 7:30 pm
Jerry Ives Memorial Stadium, Elkhart, TX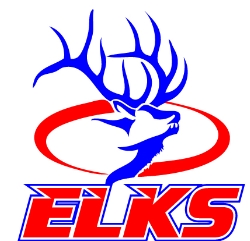 Coming off their first loss of district play, the Elkhart Elks will get no reprieves in their schedule. Next up is a Teague Lion team that is gaining momentum after a 28-14 win over Eustace last week. This game will care huge playoff implications for each team, as it puts the winner in the driver's seat, while the loser could see this as a game that keeps them out.
The Lions have played a tough schedule, testing themselves with physical teams and speed teams. Now they are putting those tests to work in district play. The Lions opened district with a 42-26 loss to West before taking down Eustace a week ago. The play off the Lions offensive line will be the key to the game. If the Elks can get physical and shut down the Lions rushing attack, Elkhart will have a good chance of picking up their first win over Teague in several years.
Palestine Wildcats (3-3, 1-1) vs. Bullard Panthers (1-4, 0-1)
Friday, October 13, 7:30 pm
Wildcat Stadium, Palestine, TX
Talk about a bounce back win. The Palestine Wildcats rebounded from their district opening loss to Kilgore in grand fashion by taking down the Center Roughriders a week ago. Next up is a Bullard team that has seen their fair share of struggles to start the season, and looking for some momentum to jump into the playoff picture.
The Panthers offense hasn't struggled this year, putting up 33.8 points per game, which is more than respectable. Unfortunately the defense is giving up 36.8 points per game this year, leading to a few shootout losses. Bullard came out strong in their district opener, but fell just short, losing to Center by a final score of 39-35. The Panthers had the week off last week, and will come in refreshed and looking to pull the upset over Palestine.
Westwood Panthers (1-4, 0-2) vs. Groesbeck Goats (3-2, 1-1)
Friday, October 13, 7:30 pm
Groesbeck Stadium, Groesbeck, TX
Another week and another heartbreaking loss for the Westwood Panthers, who now find themselves in a must-win situation three weeks into district play. That win must come against a Groesbeck team that is balanced, but has had their issues.
Groesbeck has been one of the lowest scoring teams in the area, averaging just 17.8 points per game, while giving up 27 per game. Many of those points came in lopsided losses to Mexia (36-8) and Malakoff (49-14). The Goats did slip past Eustace 20-19 for their lone district win.
The offense runs through junior quarterback Ty Hale. Hale is a pure pocket passer, completing 57 percent of his passes for 801 yards with four touchdowns and three interceptions. Hale is not a threat in the running game, but junior Ameer Lee is. Lee leads the Goats with 305 yards and two touchdowns on the season. In the receiving game juniors Dylan Rand and Brandyn Canady lead the way with over 400 yards combined and two touchdowns.
Trinity Tigers (1-5, 1-1) vs. Woodville Eagles (4-1, 2-0)
Friday, October 13, 7:30 pm

Eagle Stadium, Woodville, TX
The Trinity Tigers broke through and jumped into the win column with their victory over Kountze a week ago. Now the Tigers will look to keep that momentum with a showdown against the district leading Woodville Eagles this week.
Since their season opening loss to Madisonville, the Eagles have been rolling with four straight wins. In district alone the Eagles have cruised to wins over Warren (49-0) and Kirbyville (49-21). Those wins have put the Eagles in the driver's seat for the district title. Woodville uses a physical defense and a dynamic offense that can put up points in a hurry.
Groveton Indians (2-2, 0-0) vs. Deweyville Pirates (3-1, 0-0)
Friday, October 13, 7:30 pm
John W Reynolds Athletic Complex, Groveton, TX
The bye week has come and gone and now it is time for the Groveton Indians to kick off district play. First up will be a Deweyville Pirates team that has been impressive through non-district play. Flooding from Hurricane Harvey delayed the start of the season for the Pirates, but since a 16-13 loss to Evadale, Deweyville has been on fire.
Deweyville actually opened the season with a bang, taking down Burkeville 63-0. The Pirates fell the next week, but have won their last two games. Deweyville defeated Galveston O'Connell 32-8 and Hull Daisetta 22-16 to improve their record to 3-1. Offensively the Pirates are averaging 32.5 points per game while giving up just 10 points a game.
Alto Yellowjackets (1-4, 0-0) vs. Joaquin Rams (4-1, 0-0)
Friday, October 13, 7:30 pm
Yellowjacket Stadium, Alto, TX
Play for probably the toughest 2A district in the state kicks off this week with a bang. The Alto Yellowjackets will look to move on from a disappointing non-district run, and take on a Joaquin team that has a lot to be excited about.
These two teams put on an epic show last year, and this year looks to be no different.
Outside of a heartbreaking loss to Tenaha in the final second, the Rams have
been outstanding this year, winning four straight over Maud, Lovelady, Huntington, and Hawkins respectively. This may be the highest scoring team in school history, averaging 45.2 points per game this year, while holding teams to 10.8 points per game.
The Rams like to run the ball. Again, the Rams like to run the ball. Joaquin is averaging a whopping 409.4 yards per game on the ground this year and have five players with at least 200 yards rushing. Kase Yates leads the team with 678 yards and 10 touchdowns on the ground. Hunter Gates is second with 438 yards and four touchdowns. Sophomore Connor Bragg has been impressive as well, punching in six touchdowns this season.
Quarterback Tray Wilkerson isn't afraid to run the ball with over 200 yards and five touchdowns to his credit as well. While the Rams don't pass the ball much, they are very effective when they do. Wilkerson is completing 76.9 percent of his passes for 229 yards and just one touchdown.