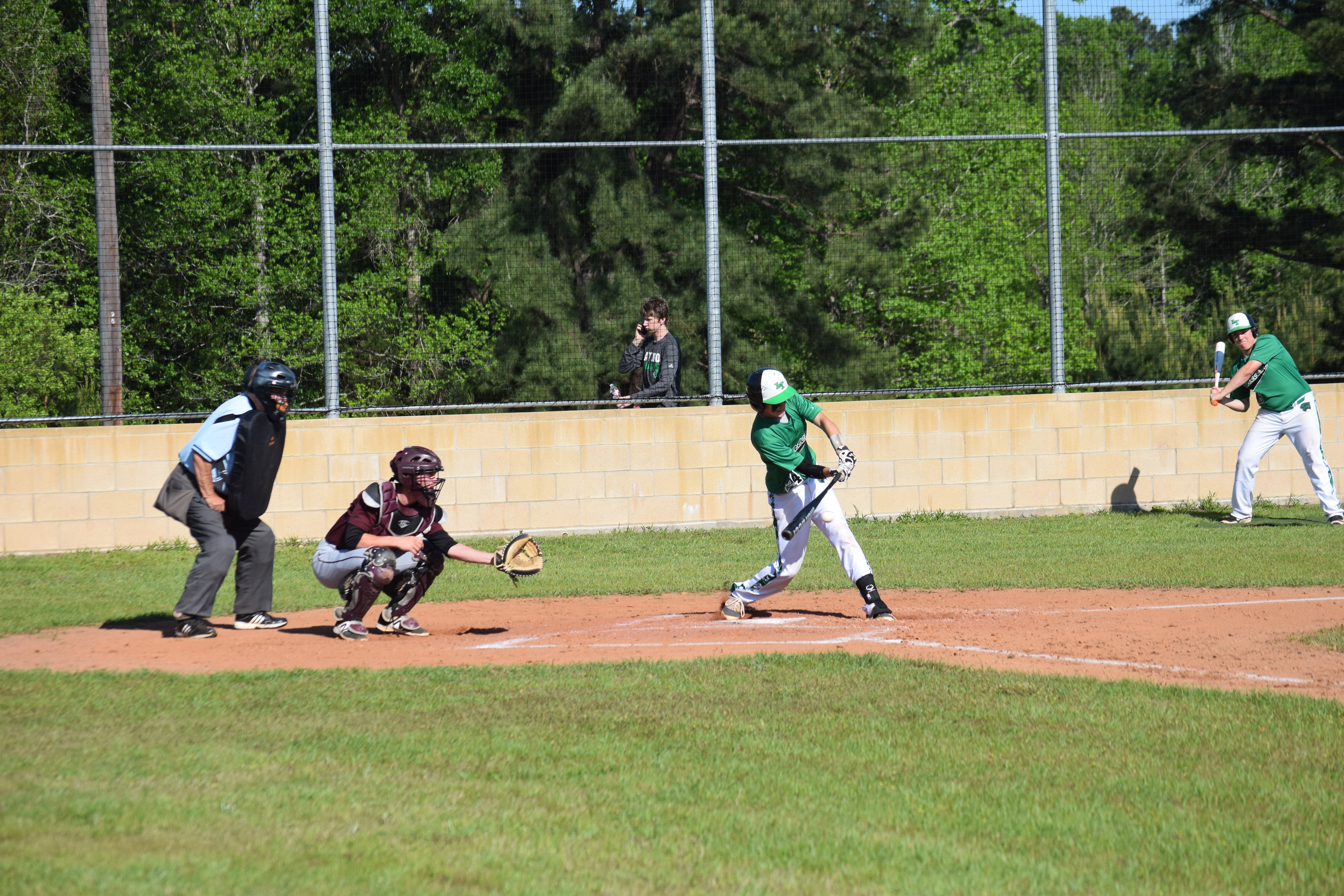 By Will Johnson
Messenger Reporter
LATEXO – Let me say, losing sucks. There is nothing glamorous about it and no, everyone SHOULD NOT receive a trophy. The Olympics have it right. A gold medal for first, a silver for second and a bronze for third. There is no ribbon for finishing seventh, but there does come a certain pride for representing your country.
The same thing can be said about high school athletics. It should not be the be all and end all of a person's life but when you look back in 20 years, there should be a certain amount of pride for putting on the uniform and representing your school.
There are times when two teams – or individuals – line up against one another in an athletic contest
and one is simply better than the other. Such was the case last Tuesday when the Grapeland Sandies traveled to Latexo for a baseball game against the Tigers.
To put it bluntly, the game was ugly. Grapeland scored a lot and Latexo scored a little. The Tiger players could have pouted. They could have hung their heads in defeat or they could have even complained the umpires were making bad calls. They didn't.
Did the Sandies run the score up? No. Grapeland played station-to-station baseball. The coach held runners at third who could have easily scored. He purposely called for his team to make outs. The coach held the score down. Grapeland was simply the better ball team.
The Latexo Tigers took the field, however, and represented their school. They may have known they were going to lose but they showed up and they played. They didn't back down and they made a few good plays. Sure, there was some grumbling in the stands, but that would have happened even if the team had a perfect record.
In an article written by Brazilian ju-jitsu coach Darian Primeau, he stated, "Even if I do lose, it still comes back to 'losing, but winning.' If I lose, I learn what I did wrong and what needs to be worked on. If I win, I find something I could have done better and work on that. The thing with Brazilian ju-jitsu is that you could always learn something new, whether you are a blue belt or black belt. I have learned that no matter what happens you can keep moving forward in the sport and in life."
Nine young men suited up for Latexo and played a lopsided game. They tried to do the best they could with what they had. It wasn't enough and they lost. Do they deserve a ribbon? Absolutely not, but they do deserve at least a modicum of respect. In losing, the Tigers never gave up and while the score may not indicate it, they became winners.
Will Johnson may be contacted via e-mail at wjohnson@messenger-news.com.