Grapeland Dixie League Baseball Playing Among Best Teams in Texas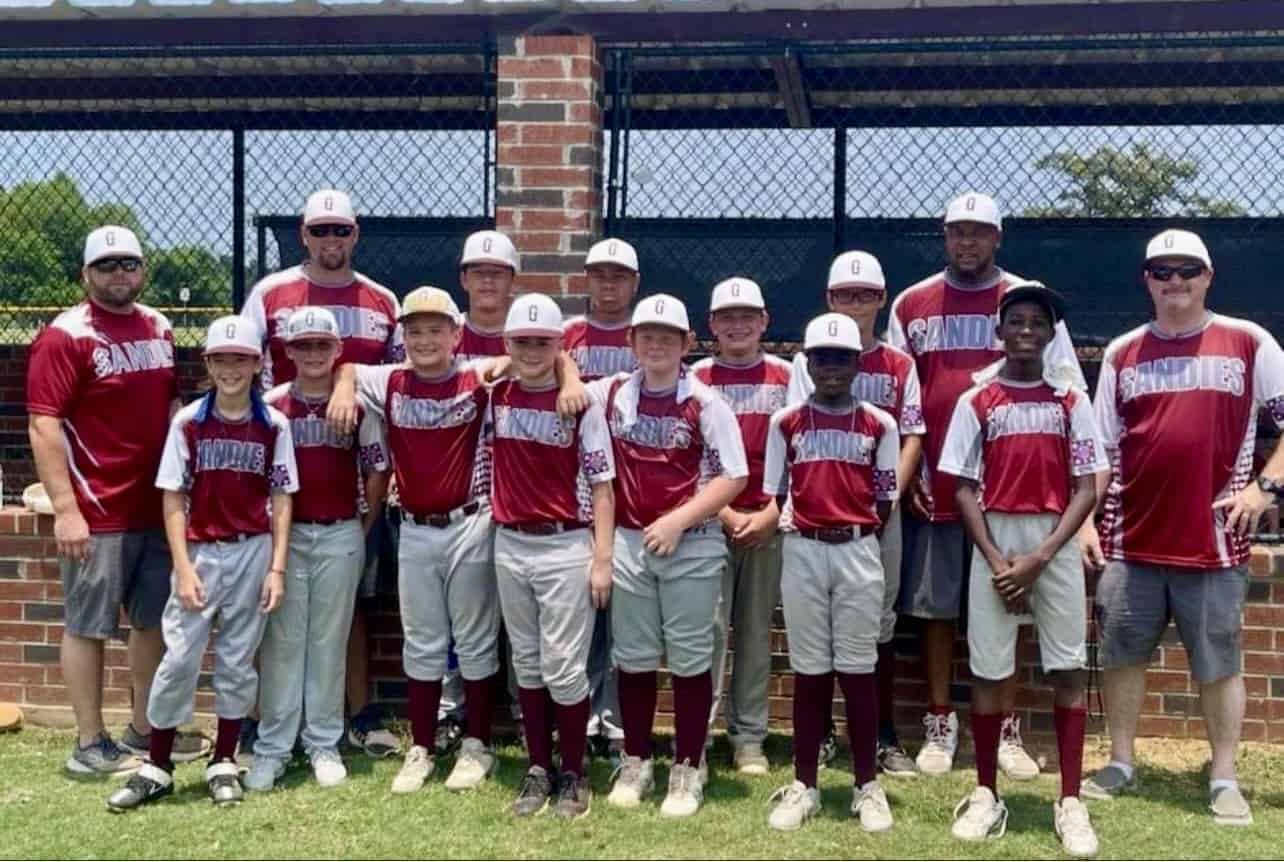 By Greg Ritchie
Messenger Reporter
GRAPELAND – The Grapeland Dixie League 12U Sandies are getting ready for a regional tournament in Splendora July 1-3, set to play amongst the best teams in Texas.
The boys are coached by Grapeland ISD Athletic Director Jordan Wood who led them to their victories last week in the brutal heat and against some tough opponents.
The little Sandies faced a busy schedule, playing in the district tournament beginning Friday night, taking the game into extra innings before a 6-5 loss against Malakoff, then winning Saturday against Kent 4-2. Sunday was a three-game slog with the Sandies playing undefeated Frankston, winning 10-7 before beating Malakoff 11-2. By this time the long day's play and intense heat had taken its toll and the Sandies gave up the final game of the day 8-0 to Frankston, but coming in second in the tournament.
This gave the Sandies the opportunity to go to the regional tournament in Splendora, with their opponent still to be determined. Another regional tournament will be held in Paris, with the two teams playing a final game to determine the best team in Texas.
Wood said the kids are doing all any coach could ask of any players, "…just being coachable and working hard."
Congratulations to the little Sandies and the families and good luck in the regional tournament!
Kydarius Gilmore
Landon Watson
Cameron Culpepper
Asa Malone
Ja Darian Reece
Cutter Wood
Brock DeLeon
Ethan DeLeon
Karson Murff
Cash Huff
Tristan Brown
Greg Ritchie can be reached at [email protected]