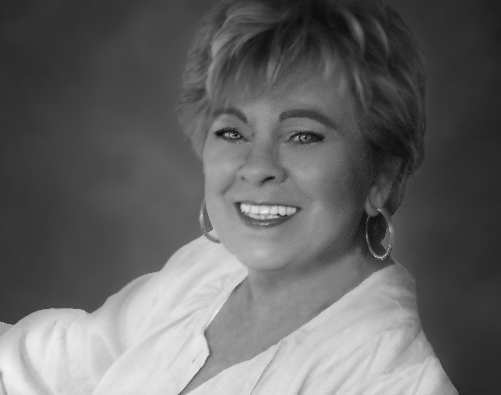 Carmen Dailey Richburg, age 76, of Grapeland, Texas, passed away peacefully on Tuesday, the 16th day of April, 2019. She was born on the 8th day of September, 1942, in Grapeland, Texas, to Henry H. Dailey and Ouita Skidmore Dailey. Carmen was a loving wife, mother, grandmother, family member and friend. Her love for the Lord was shown everyday in her warm personality and the way she cared for others. Carmen was a member of First Baptist Church and will be greatly missed.
She was preceded in death by her father, Henry Dailey; mother, Ouita Skidmore Dailey O'Dell; and stepfather, O.B. O'Dell.
Carmen was survived by her loving husband of 54 years, Than Richburg; sons, David Richburg and Sheila of Katy, Texas, Jason Richburg and Scherri of Mountain Springs, Texas, Brandon Richburg and Niki of Grapeland, Texas, Rustin Richburg and Jeff Monk of Bentonville, Arkansas; sister, Ruth Ann Dailey of Grapeland, Texas; brothers, Henry H. Dailey of Arlington, Texas, Thomas R. Dailey of Sedona, Arizona; grandchildren, Madison Richburg, Kadie Richburg, Dawson Richburg, Callie Richburg, Ashlon Richburg, Dylan Douglas, and Bethany Rogers.
Friends were cordially invited to a visitation with the family from five o'clock until seven o'clock in the evening on Friday, the 19th day of April, 2019 at First Baptist Church in Grapeland.
Funeral services to celebrate Carmen's life were conducted at one o'clock in the afternoon on Saturday, the 20th day of April, 2019 at First Baptist Church in Grapeland. Dr. David Bradley, Bro. Matt Raines and Bro. Author Betz officiated. Interment followed in Dailey Cemetery.
Those honored to serve as pallbearers were David Richburg, Jason Richburg, Brandon Richburg, Rustin Richburg, Dawson Richburg and Jeff Monk.
In lieu of customary remembrances, memorial contributions in Carmen's memory were directed towards the Frank Dailey Scholarship Fund, Grapeland State Bank, 122 Main St., Grapeland, Texas 75844.
Funeral services for Carmen Dailey Richburg were in care of Rhone Funeral Home, 3900 S. State Highway 19, Palestine, Texas. To view online, go to www.rhonefuneralhome.com.