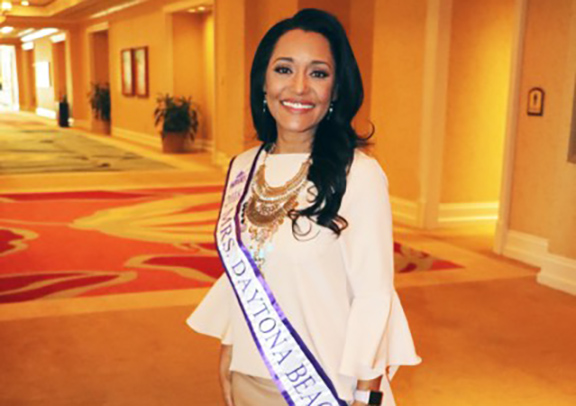 By Sarah Naron
Messenger Reporter
CROCKETT – The Crockett Civic Center will soon be transformed into a comfortable, intimate setting in which Houston County women young and old will have the opportunity to congregate and draw encouragement, inspiration and wisdom from one another. This is due to the second A Gathering Place for Women event scheduled for 10 a.m. Saturday, March 9.
"It's a bringing together of women and their stories," said event coordinator Charlana Kelly. "We typically have three women share about something in their life where they went through a particular struggle or challenge, how they navigated that and found wisdom and grew through it and where they have come to now after going through that particular challenge."
According to Kelly, the special guest for the morning will be Rachel Arazashvili, the reigning Mrs. Corporate America.
"Her platform is on autism," Kelly explained. "She's been a champion and an advocate for foster care children and their families, as well as families that are going through the challenges that having a child that's on the spectrum deals with. She's a homeschool mom, and she's also a philanthropist."
In addition to her work with foster children and families, Arazashvili – a foster parent herself – is a licensed practical nurse and a member of the Pilot Club of Halifax, which raises funds to donate to organizations focusing on illnesses of the brain. Among her other activities is volunteering with Midnight Angels, an organization that ministers to women who have fallen victim to the sex trafficking industry.
In 2010, Arazashvili was presented with the Voles County Child Advocate of the Year award. She currently resides with her husband in Daytona Beach, FL.
A Gathering Place for Women is open to women ages 18 and older, and admission is free. Light refreshments will be served.
The event, as Kelly explained, is hosted in memory of local resident Geneva Ford, who had a vision for the event before passing away after a battle with brain cancer.
"This is something she wanted to do before she passed away – just bring women together to share their stories of victory and overcoming," Kelly said.
The first installment of the event was held Nov. 10, 2018.
For more information on A Gathering Place for Women, call 936-544-5442.
Crockett Civic Center is located at 1100 Edmiston Dr. in Crockett.