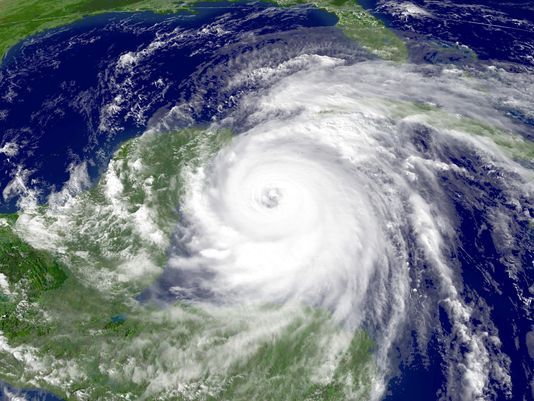 By Will Johnson
Messenger Reporter
EAST TEXAS – Thursday, June 1 marked the start of hurricane season and while the Houston and Anderson Counties are landlocked, that doesn't mean the effects of a hurricane cannot be felt behind the Pine Curtain.
Those who resided in the area during 2008, well remember the damage wrought by Hurricane Ike.
In a press release to mark the start of hurricane season, the National Oceanic and Atmospheric Administration (NOAA) indicated the 2017 season, which runs until Nov. 30, will likely see an increased amount of activity.
"For the upcoming Atlantic hurricane season, forecasters predict a 45 percent chance of an above-normal season, a 35 percent chance of a near-normal season, and only a 20 percent chance of a below-normal season," the NOAA press release stated.
The NOAA forecasters further predicted "… a 70 percent likelihood of 11 to 17 named storms (winds of 39 mph or higher), of which five to nine could become hurricanes (winds of 74 mph or higher), including two to four major hurricanes (Category 3, 4 or 5; winds of 111 mph or higher.)"
One of the main reasons hurricane conditions are likely to increase is the " … expectation of a weak or non-existent El Nino, near- or above-average sea-surface temperatures across the tropical Atlantic Ocean and Caribbean Sea, and average or weaker-than-average vertical wind shear in that same region," Dr. Gerry Bell, NOAA's  lead seasonal hurricane forecaster at the Climate Prediction Center, stated.
El Niño is a climate cycle in the Pacific Ocean with a global impact on weather patterns. The cycle begins when warm water in the western tropical Pacific Ocean shifts eastward, along the equator, toward the coast of South America according to the NOAA website.
"Regardless of how many storms develop this year, it only takes one to disrupt our lives," Acting Federal Emergency Management Administration (FEMA) Administrator Robert J. Fenton, Jr. said.
The FEMA administrator also offered suggestions to help prepare individuals in the event a hurricane strikes.
"Have a family discussion about what you will do, where you will go and how you will communicate with each other when a storm threatens; Know your evacuation route; tune into your local news or download the FEMA app to get alerts, and finally – listen to local authorities as a storm approaches," he said.
Will Johnson may be contacted via e-mail at wjohnson@messenger-news.com.